Dirt 5 feels more like a new MotorStorm than a new Dirt - and that's okay
Arcade perfect?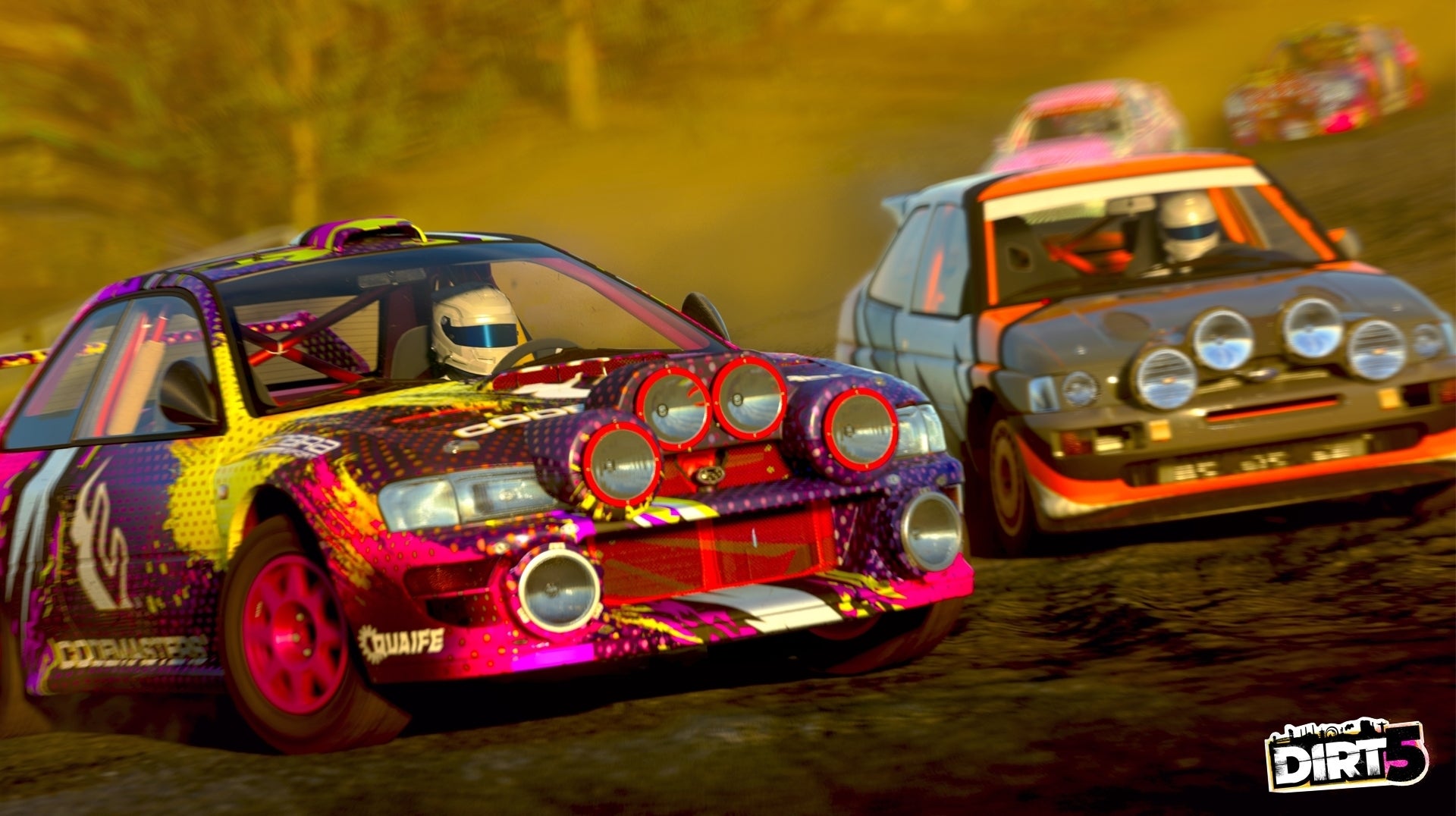 Over the years Dirt has been many things - all-encompassing off-road driving experience, a hardcore rally simulator, a knockabout arcade racer - but Dirt 5 could well be the biggest departure yet. Made beyond the walls of Codemasters' Southam campus for the first time, it's being developed by the company's Cheshire studio, previously known as Codemasters Evo and of course before all that going under the Evolution banner. It should be no small surprise, then, that Dirt 5 often feels more like a new MotorStorm game than a new entry in Codemasters' long-running series. And really, that's no bad thing at all.
Given how widely mourned the good old-fashioned arcade racer is, you certainly can't complain when one as unashamedly arcadey as this rolls up. Dirt 5 is bright and brash and eye-searingly colourful, and isn't so much about threading through a sodden Welsh forest in the dead of night - you've got Dirt Rally for that - as it is muscling through overstated caricatures of international locales, tearing through a Norwegian fishing village as it's pounded by ocean waves, or screaming through a Brazilian favela before racing directly under Rio's Christ the Redeemer. Extreme weather is a key feature here, with electrical storms, snowstorms and heavy rain delivering the sort of drama I haven't seen in a racing game since MotorStorm Apocalypse. It's loud and over-the-top and an awful lot of fun.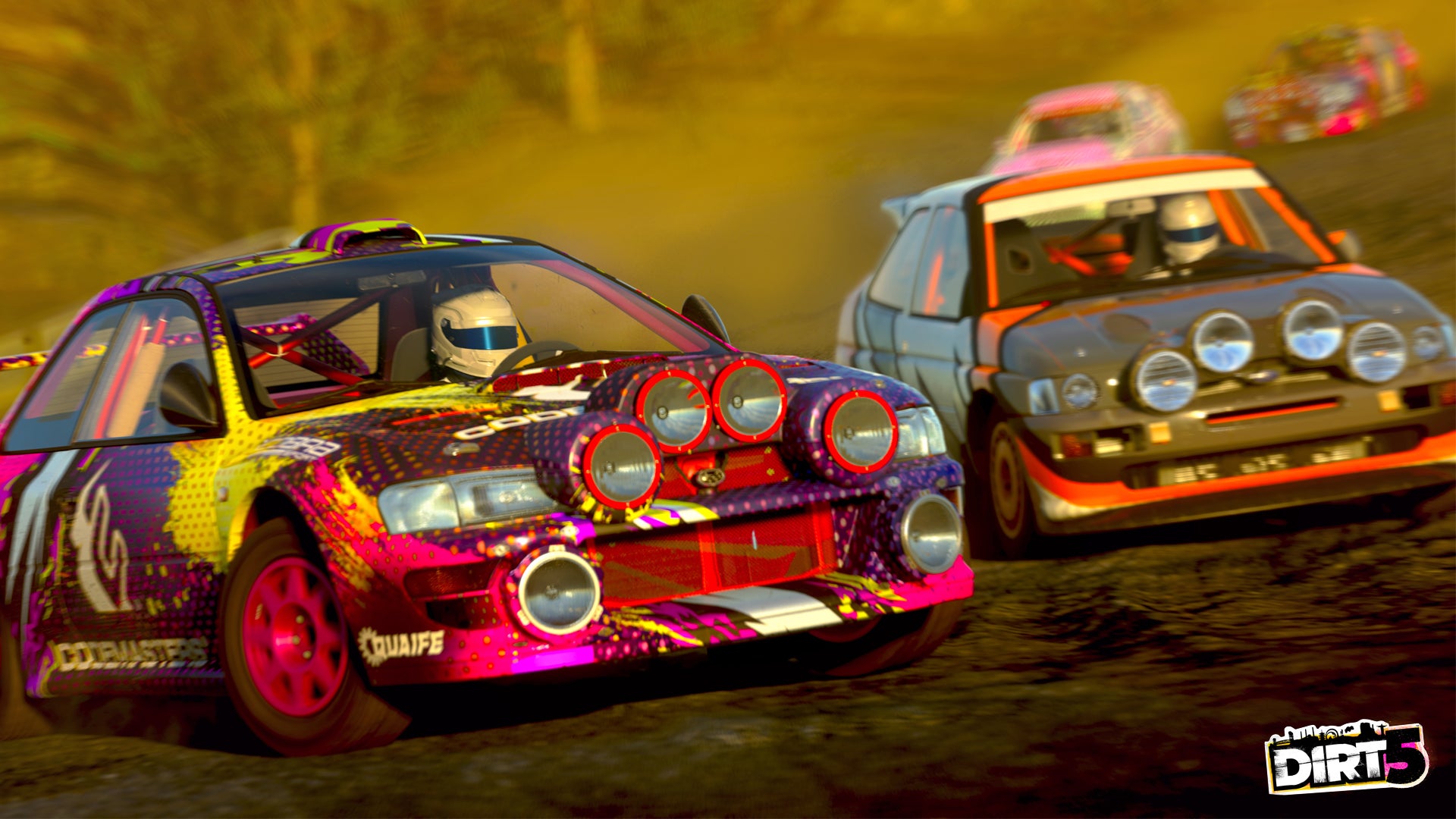 It certainly feels different, being made in Codemasters Cheshire's own engine and with a lightness of touch to the handling that's several worlds removed from the weighty consequence of Dirt Rally, yet it also feels reassuringly familiar. As much as the boisterous action and vibrant locales bring to mind MotorStorm, so too do they hark back to Dirt 2 and Dirt 3 - a touchstone for Dirt 5's development team as it looks to Codemasters' series in its commercial prime. Yes, that does mean in-your-face voiceovers - this time from Nolan North and Troy Baker who play rival racers - but also it means an in-depth, engaging career mode that takes you across various disciplines.
There's certainly scope and scale to it all. Ten locations will feature, all with multiple tracks and seasonal variants. There's New York's Roosevelt Island, the impossible geology of Guilin in China, colourful climbs through Meteora, Cape Town, Morocco's Dades Gorge and Italy's Carrara Marble Mine. There's a ludicrous amount of machinery to chew up that scenery with too, from rally staples such as the Impreza and Lancer Evo to classics like the RS200 and Lancia to modern day machines like an R5 Polo or WRX Peugeot 208. Cross Raid brings with it more muscular machines like the Laffite X-Road, the Unlimited Class boasts monsters like the Jimco Hammerhead and, in a series first, the outrageous and oh-so-American Sprint Cars make an appearance, offering ludicrously overpowered and under-engineered buggies to battle with.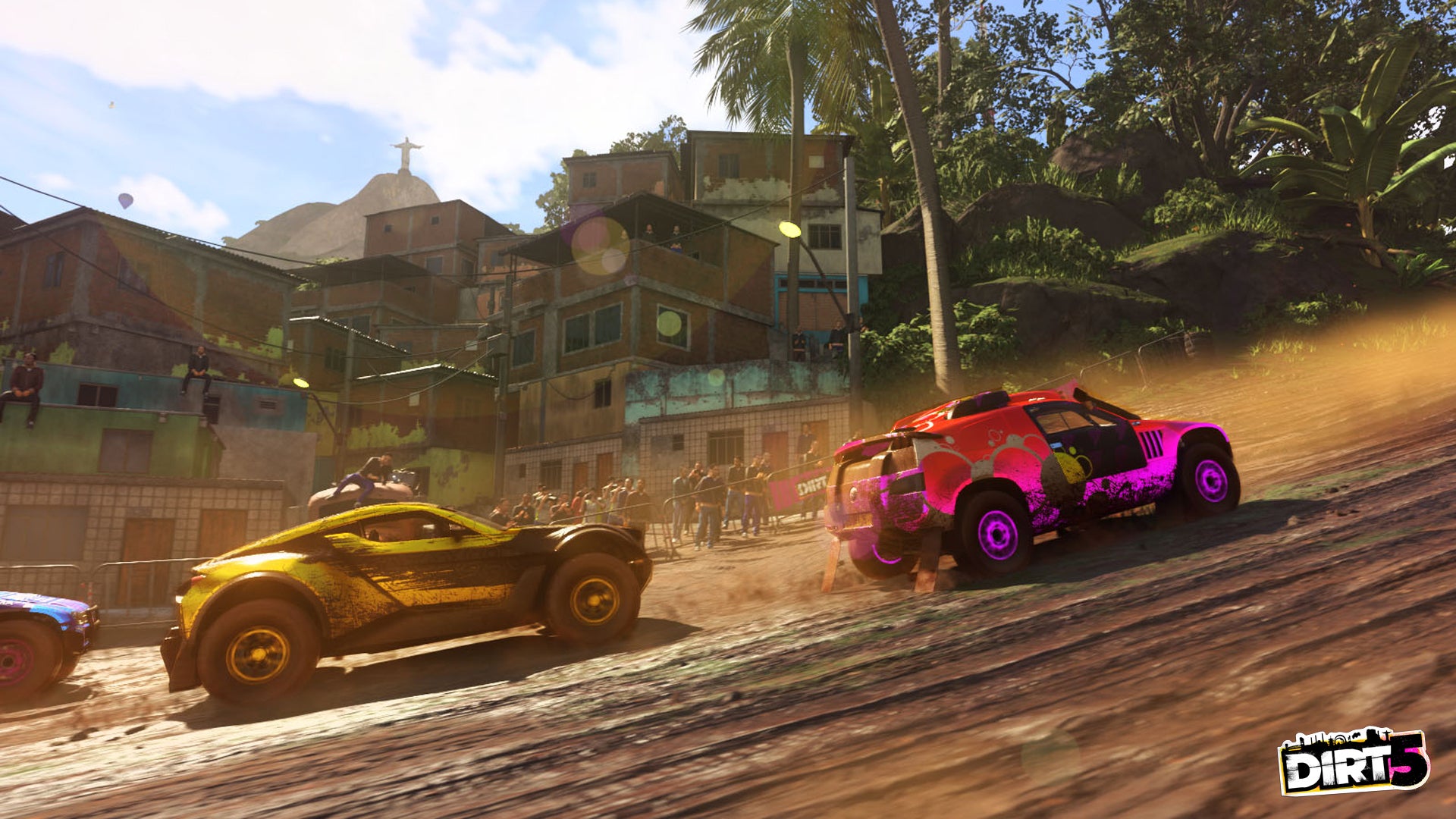 How well will it all hold together? It's hard to say, but a preview build that offers up a small selection of the vast amount of content shows promising signs. They're closed course races - there's no point-to-point action available just yet - that are frenetic and more about door-to-door action than anything else, the handling sitting firmly in the all-comers welcome mould of the arcade racer. It's sweet and light, serving up the various disciplines with a certain sugar and froth. Will it hold together with a wheel? I wasn't able to sample that myself, but Dirt 5 just doesn't seem like that kind of game. It's something to throw on for some light-hearted fun, a feeling backed up by the very welcome presence of four-player splitscreen and an arcade mode where you can dream up your own events and then get messy playing through them with a bunch of friends.
Is that lightness of touch going to offend long-standing Dirt fans? I'm not sure it should - Dirt Rally shows no signs of stopping, with a new instalment in the works before Codemasters begins its stint on the official WRC licence from 2023, and an accessible, all-encompassing arcade entry in the series is more than welcome. After the somewhat disappointing Dirt 4, a game with plenty of promise that suffered from its own identity crisis, it seems smart that Codemasters has split the series cleanly in two, allowing Dirt Rally to go more hardcore while Dirt 5 indulges the series' arcade tendencies. And an all-new, singing and dancing arcade racer with a lineage that takes in the likes of MotorStorm and DriveClub? I'd happily take that.