DF Direct Weekly talks Elden Ring performance, Street Fighter 6 and Sol Cresta issues
Plus: Steam Deck review challenges.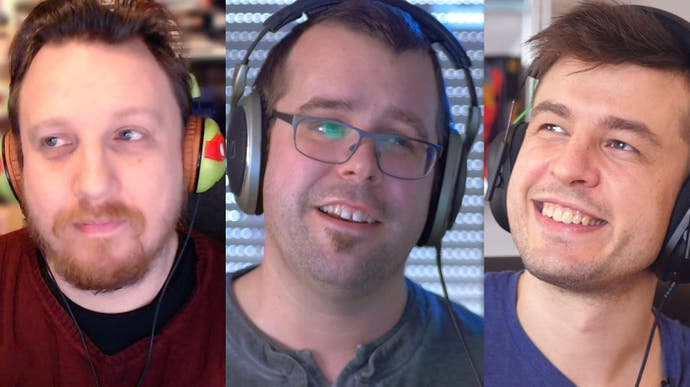 Welcome to the blog post surrounding the publication of the 50th edition of Digital Foundry Direct Weekly, meaning that we're swiftly coming up to our one year anniversary of the show, something we may have celebrate in some way! I wasn't able to be involved with this particular episode owing to the commitment to the Steam Deck review, but rest assured, you're in good hands with John, Audi and Alex tackling the key topics of the week.
That kicks off, of course, with Elden Ring. Our coverage has been somewhat piecemeal to date as code arrived late, plus both Namco and ourselves wanted to put out performance data related to the day one patch - though it appears that not much changed from prior versions: there have been some tweaks from the network test code we looked at last year, but ultimately, there is the sense that both PlayStation 5 and Xbox Series versions should be smoother than they actually are in their respective performance modes, while it's difficult to fathom how the PC version released in the state it did.
We've already pushed out our PC analysis and as the clamour for information on the console versions was so intense, we also looked to get out some initial impressions as quickly as we could. We'll also be looking at the game running on Steam Deck, which has been transformed from the game's early showing on the Valve handheld - though the issues we've pointed out in the PC game still persist, they just manifest in a different way. Our console tests should be complete very soon, whereupon the focus shifts to the last-gen machines.
Steam Deck? I received a unit a couple of weeks before the review embargo - and I'll level with you, the review process was not ideal owing to continual system software upgrades right up until a couple of days before the review went live. Proton compatibility upgrades came thick and fast alongside SteamOS improvements. Crucial to this was the 30fps cap that I consider essential to the Steam Deck experience. When I received the Deck, this feature - along with many others - didn't function at all. Then an update arrived that occasionally worked but only on specific titles, followed by another update that kicked in more aggressively but also added slowdown and lag. Attempts to instigate a 30fps cap with consistent frame-pacing within the Linux desktop followed but ultimately failed.
Thankfully, on the Monday before the Friday embargo, SteamOS was upgraded once more and I finally felt that the system was 'reviewable'. Somewhat stressful, but it proved transformative to the quality of the experience in terms of compatibility and stability. The first indication that we'd turned a corner came when I booted up Forza Horizon 5 and it just worked - an improved level of density and fidelity up against the base Xbox One S and good performance. Wow! I'm aiming to follow this up with more gameplay impressions.
All of which meant that the last week was a mad dash to get the review coverage done, leaving my colleagues to pick up the pieces for this new episode of DF Direct Weekly. Beyond Elden Ring, the curious case of the Street Fighter 6 reveal is discussed, there's relief at the end of the wholly superfluous Bethesda launcher and Unreal Engine 5 moves out of early access, bringing us closer to the day that games powered by Lumen and Nanite arrive on our consoles. And John? Let's just say that his first contact with Sol Cresta wasn't entirely positive. In addition to all of this chat, there's an interesting bunch of DF supporter questions, which prompts my weekly reminder that you can get involved too - and gain access to some great DF behind-the-scenes and bonus material in the process. Join us!