Get the best wireless headset for Switch at 25 per cent off
The Arctis 1 Wireless also supports PC, PS4, Xbox One and mobile.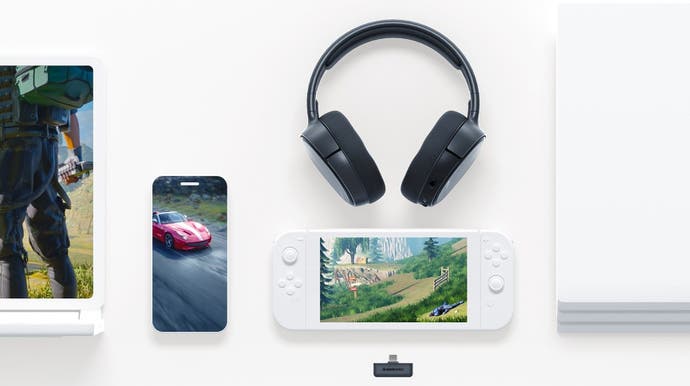 🇺🇸 From the US? The Arctis 1 Wireless is also 10 per cent off today at Amazon.com. Original article continues:
Our choice for the best gaming headset for Nintendo Switch - the SteelSeries Arctis 1 Wireless - has been heavily reduced on Amazon today, dropping from £100 to £75.
We like the Arctis 1 Wireless for its comfy and lightweight design, neutral audio reproduction and most of all its incredible convenience - you can use this headset wirelessly or wired with a wide range of devices, including consoles, PC and mobiles.
With one USB-C dongle, you get a wireless low latency connection to the Switch, Android smartphones and many recent computers too. There's a USB-C to full-size USB adapter in the box for use with PS4 and PCs without USB-C, plus a 3.5mm cable for use with the Xbox One, smartphones and other devices with 3.5mm ports.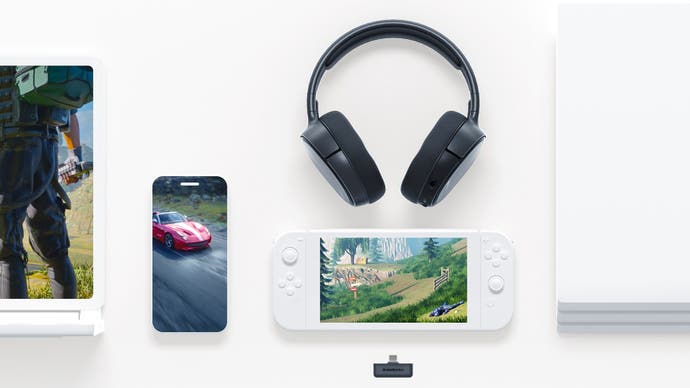 The 2.4Ghz wireless connection is the ideal choice for gaming, with much lower latency and higher audio quality than is possible via even Bluetooth aptX connections. Best of all, there's no need to pair - just pop in the USB-C dongle and you're connected instantly. That makes it as easy to use this headset with a half-dozen devices as it is just one - and with so many supported platforms, you conceivably could!
What about the rest of the headset? Audio quality is good, if not quite as strong as the more expensive Arctis line-up, with an accurate and balanced sound signature that doesn't overemphasise bass or treble. Isolation is relatively good, so you won't be disturbed by outside noises, but it's not so complete that you would feel uncomfortable wearing these while walking in the city. The microphone is up to par too, so your teammates won't have any problems understanding your frantic requests for support. There's a convenient volume wheel on one earcup, so you can easily turn down noisy games or pump up the jams when needed.
The lightweight design makes the headset easy to tote around, and the mic can be removed to reduce this further. Comfort is good, thanks to the leatherette headband and athletic weave earcups, and I found the headset comfortable even when wearing glasses. The Arctis 1 Wireless is well built too, with a steel headband that feels sturdy and lived up to the occasional rough handling in our testing.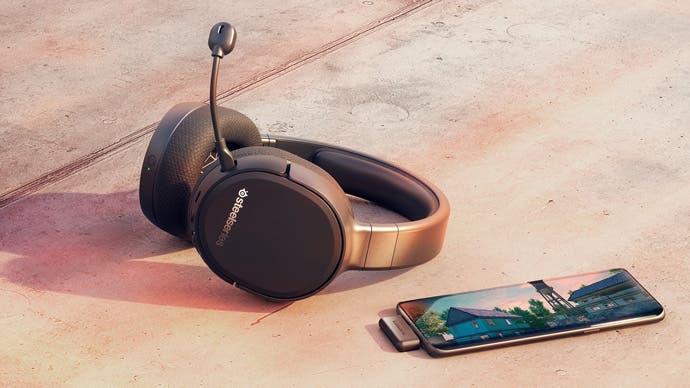 So it's convenient, comfortable and sounds good too. That's why we've named the Arctis 1 Wireless one of the best gaming headsets on the market and the best option for the Switch. It's worth keeping in mind that was at its original price of £100 - now that it's £75, it's an even better value. If you're after a great wireless headset for gaming on Switch, mobile and a range of other platforms, we haven't found a better option than this.
Stay tuned for more deals on Digital Foundry tested and approved tech. For early warnings on the latest deals, follow us on Twitter - @dealsfoundry. We'll see you next time!