Diablo 3's Necromancer DLC out next week
Plus a new, complete Eternal Collection for consoles.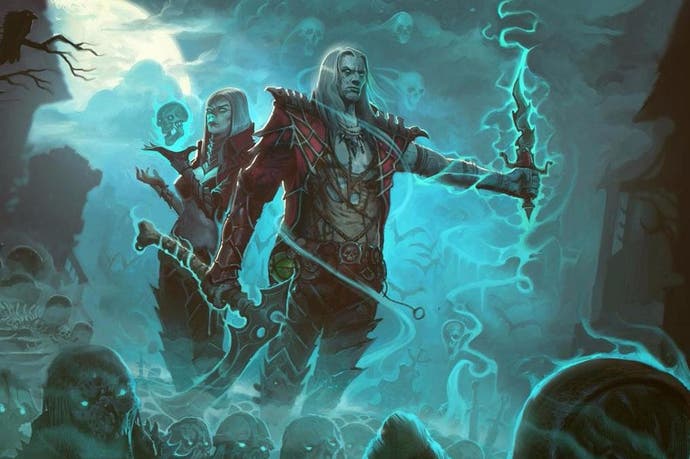 Blizzard has announced that the Rise of the Necromancer pack for Diablo 3, which adds the much-loved Necromancer character class from Diablo 2 to the younger game, will be released next week on 27th June.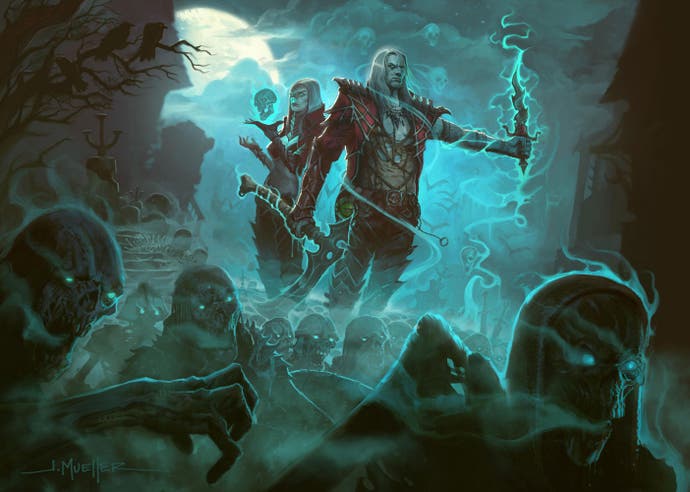 The add-on will be available for PC, Mac, PlayStation 4 and Xbox One versions of the game, priced at £12.99 (€14.99). PC and Mac users will need to have the Reaper of Souls expansion installed (Diablo 3 isn't available on current consoles without it).
In addition, Blizzard will release a new digital edition of the game for consoles - Diablo 3: Eternal Collection - which includes the base game, Reaper of Souls and Rise of the Necromancer. Pitched as a jumping-on point for new players (or perhaps those who never moved over from the Xbox 360 and PS3 versions), the Eternal Collection has a standard price of £54.99 (€69.99), but will be available to Xbox Live Gold and PlayStation Plus subscribers at an introductory price of £29.99 (€39.99).
Blizzard says that the Necromancer is one of the characters from its classic games whose return has been most requested among fans: a dark sorcerer, or Priest or Rathma according to Diablo lore, that can summon and command an army of undead minions. It's also emblematic of the darker, more Gothic mood of the earlier Diablo games, as opposed to the almost cheerfully over-the-top Diablo 3.
The Diablo 3 version of the class keeps most of the skills Diablo 2 players will remember, while heavily expanding and adapting the class to fit Diablo 3's combat style and freeform character development. It can be played in both Campaign and Adventure more from the off.
The Rise of the Necromancer pack includes access to the class, two additional character slots, two stash tabs for PC players, a new in-game pet, some cosmetic wings for your characters, and the requisite portrait, banner, sigil, accent and pennant for showing off.
Accompanying the release of the Necromancer next Tuesday will be a free update for all Reaper of Souls and Ultimate Edition players: patch 2.6.0. This patch adds two new zones, the Shrouded Moors and the Temple of the Firstborn; the Realms of Fate, which unpredictably mash up various existing zones from the game; and Challenge Rifts, which are static Greater Rifts pulled from one player's game to challenge the whole community for a week.
I've been playing around with the Necromancer in beta for a while, and recently spoke with some of the Blizzard developers behind the add-on. I'll have a full report for you on release next week.