Diablo 3 to be free with WOW Annual Pass
12-month subs also guarantee WOW beta.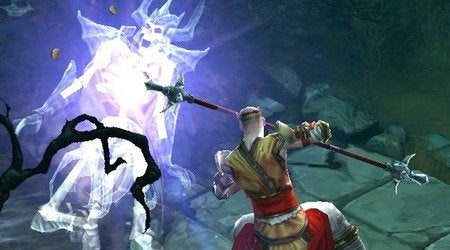 Diablo 3 will be given for free to all World of Warcraft players who opt for the new 12-month Annual Pass subscription.
The announcement was made by Blizzard president Mike Morhaime at the company's BlizzCon fan convention in Anahiem, south of Los Angeles.
"This is kind of a crazy idea, but I'm president of the company and I get to have those sometimes," he said.
The Annual Pass is available from Blizzard's website right now.
As well as the full digital version of Diablo 3, Annual Pass subscribers will get guaranteed access to the next WOW expansion beta, and an exclusive in-game mount based on Diablo artwork, Tyrael's charger.
Morhaime also revealed the Diablo 3 box art and the contents of its Collector's Edition: in-game items for Diablo 3, WOW and StarCraft 2; an art book and soundtrack CD; and a USB drive modelled on a Soulstone, preloaded with Diablo 2 and with a holder shaped like Diablo's skull.
"It's going to weigh 3000 pounds, but it will be worth it," Morhaime said.