Diablo 3 release date narrowed
Blizzard sequel due between 1st April and 30th June.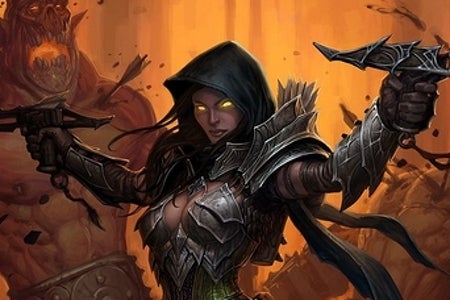 Blizzard has narrowed down the release window for keenly anticipated action RPG sequel Diablo 3 to the second quarter of 2012 - so some time between 1st April and 30th June.
CEO Mike Morhaime announced the news during an investor call earlier today.
"We can also confirm that we are targeting a Q2 launch for Diablo 3. We expect to announce more details about the release schedule in the coming weeks," he said.
Elsewhere during the call, Activision-Blizzard CFO Thomas Tippl confirmed that "at least" two Blizzard games will launch this year, though didn't specify what the other one might be.
World of Warcraft: Mists of Pandaria, StarCraft 2: Heart of the Swarm and Blizzard DOTA are among the other titles it currently has in development.