Acer Iconia Tab A700 review
Android finally challenges the iPad's Retina screen, but how does this Tegra tablet stack up elsewhere? Digital Foundry takes a look.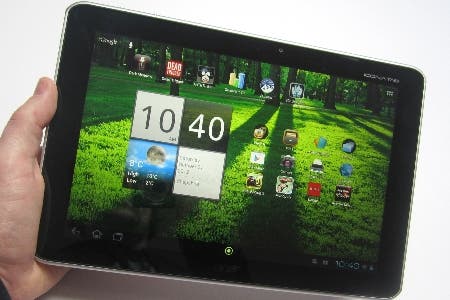 Despite the flurry of Android-based tablets over the past 12 or so months, there's been very little movement in the realm of screen resolution. Manufacturers have been largely content to stick with tried-and-tested 1280x800 pixel displays, allowing Apple to set what appears to be an unchallengeable benchmark with the 2048x1536 'Retina' panel on the third-generation iPad. Android tablet makers seem to have focused instead on the battle of the processors, incorporating quad-core chips into their devices in the hope that no one will directly compare the all-important pixels-per-inch figure with that of Apple's slate.
Slowly but surely, that stance is changing. Asus's Transformer Pad Infinity boasts a 1920x1200 resolution Super IPS+ screen, and while that's not quite in the same league as the display on Apple's tech, it's a marked improvement on what has gone before in the Android sector of the market. The Infinity is now joined by the Acer Iconia Tab A700, which delivers the same amount of pixels but at a slightly lower price: less than £400 at the time of writing.
There's a reason for that price point though - in fact, there are several reasons, the most obvious of which is build quality. Acer isn't a company which is famed for using high-grade parts, and the A700 certainly doesn't change that perception. The tablet's casing is entirely plastic, and there's a pronounced level of flex on the back of the device when you apply pressure. Mercifully, this doesn't result in screen distortion or rippling, as was the case on the super-budget Archos 80 G9. It's also possible to make the edges of the screen move a little by pushing down with a finger - hardly a reassuring sign.
As for the design itself, it can hardly be described as eye-catching, but it's not aesthetically offensive, either. The A700 is a close relation to the Iconia Tab A510, but thankfully lacks the London Olympic Games 2012 branding which so painfully dates that particular tablet. On the top edge you'll find the volume rocker and a switch (which locks the screen in its current orientation, be it landscape or portrait, which comes in very handy when you're using the device whilst lying down), while the left and right edges are relatively uncluttered. The power button and 3.5mm headphone jack are on the left and the HDMI port and MicroSD card slot are located on the right (the latter residing behind a large plastic flap). Next to the MicroSD slot is a blanked-off panel which is just the right size for a SIM card - the A701 variant of this device features 3G capability.
Of course, the main focal point of the A700 from a purely visual perspective is the screen, which really is eye-popping in its quality. With a pixel density of 224ppi it's not quite up to Retina standard, but the difference is negligible in reality. Individual pixels are barely discernible unless you've closely inspecting an image with a high level of colour contrast. This clarity makes almost every possible application more enjoyable; viewing images, surfing the web, reading an eBook or watching a HD movie (in better-than-HD quality, no less) - all of these activities are enriched by those additional pixels being crammed into that 10.1-inch screen.
While the quality of the LCD panel isn't quite up to Super IPS+ standards, you'd be hard-pressed to tell unless you have the A700 and a Transformer Infinity side by side. Colour replication is faithful and the display is bright and punchy. Viewing angles are also rock-solid, steadfastly refusing to degrade no matter how much you twist and turn the tablet in your hands. The glossy nature of the glass screen is a little irksome, however - using the device when sitting next to a window on a sunny day is harder than it really should be, with reflections playing havoc with your viewing experience.
Software and performance
Like any Android device worth its salt these days, the A700 is equipped with a Tegra 3 chipset. NVIDIA's tech is already found within the Nexus 7 and Transformer Prime and provides a decent amount of brute force when it comes to running applications and demanding 3D games. However, it's worth noting that the variant inside the A700 isn't the top-ranking T33 (which resides within the HTC One X+ and Transformer Infinity and is clocked at 1.6GHz) but the mid-range T30, running at slightly less impressive 1.4GHz.
"The combination of the high-resolution display along with the lack of Android 4.1 enhancements makes for a less than slick experience overall."
This drop in power - combined with the additional demands of running at a higher resolution - means that the A700 doesn't offer quite as slick a user experience as you might assume. General navigation is smooth on the whole, but unwelcome stutter appears when the device is running things in the background.
It should be noted that the A700 isn't powered by Jelly Bean (Android 4.1) but instead comes preloaded with its predecessor, Ice Cream Sandwich (4.0) and therefore doesn't benefit from improvements like Project Butter, Google's drive to make the user interface as silky-smooth as possible. When the A700's Jelly Bean update eventually becomes available, the issues relating to occasionally sporadic performance may well be put to bed.
Acer's previous phones have been noteworthy for their unique radial widgets and selection tools, and the A700 continues this trend. At all times a circular icon is pinned to the middle of the menu bar at the bottom of the screen; tapping this brings up a circle menu which is overlaid on whatever it is you're currently viewing. From here, you can perform a quick search, take a screengrab, access the settings and open the web browser. You can also adjust the volume and choose from a selection of web bookmarks. These are the default options; it's possible to customise this menu if you so wish.
"The Iconia Tab A700 performs reasonably well in benchmarks but it's comprehensively bested by the Transformer Infinity in GPU tasks."
| | Asus Transformer Pad Infinity TF700 | Samsung Galaxy Tab 2 10.1 | Acer Iconia Tab A700 |
| --- | --- | --- | --- |
| Quadrant Standard | 4685 | 2602 | 3202 |
| AnTuTu Benchmark | 11750 | 4878 | 10717 |
| Vellamo | 1423 | 934 | 1086 |
| GLBenchmark 2.5.1 (2.1 Egypt Classic Offscreen) | 40FPS | 12FPS | 31FPS |
When it comes to benchmark tests, the results are as expected. The A700 trails behind the Transformer Infinity, which is equipped with a more powerful variant of the Tegra 3 chipset. However, Acer's slate does manage to leave Samsung's Galaxy Tab 2 10.1 in the dust in all of the tests we carried out.
Camera quality
Cameras on tablets are mostly useless, because the ergonomics of such a large-format device is woefully ill-suited to taking photographs. Some manufacturers still insist on including top-spec snappers on their slates, but mercifully common sense is starting to prevail; the Nexus 7 doesn't have a rear-facing camera at all, and it would appear that Acer is also somewhat disinterested when it comes to supplying its tablets with cutting-edge image-capture capability.
The A700 has a 5-megapixel camera capable of 720p video capture, but there's no LED flash. The resultant shots and video are decidedly average, which gives the impression that this is one area where corners were cut and manufacturing savings made. When shooting in low light, the lack of a flash becomes fatal, as the A700's lens is totally ineffective unless you're standing in direct sunlight.
"Don't expect great results from the Acer's 5-megapixel camera - there's no LED flash for starters and picture quality is mediocre."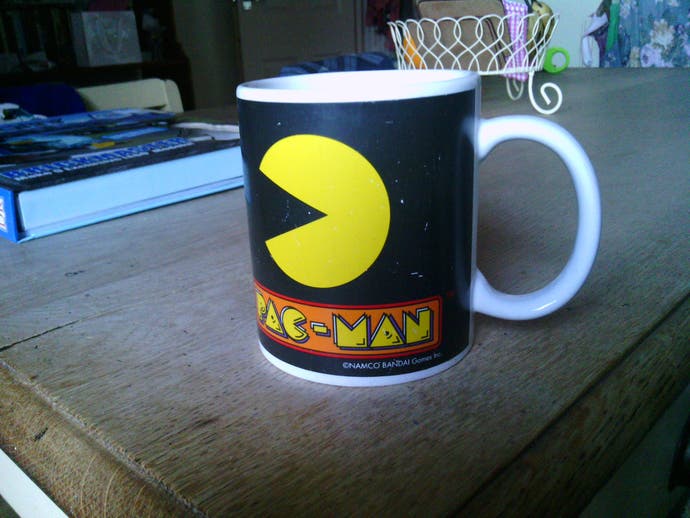 Gaming and battery life
With a Tegra 3 chipset and 'better than full HD' screen, it's relatively easy to see why the A700 should hold a special appeal to game players - especially when you consider the sterling quality of recent 3D Android titles. The A700 comes with Real Racing 2 pre-installed, and it's a fine way to benchmark the performance of the tablet in the interactive entertainment arena.
Strangely, Real Racing 2 doesn't make a particularly positive first impression on Acer's device; the menu system is laughably jerky, hinting that the hardware is having trouble rendering such rich visuals for the 1920x1200 resolution screen. Mercifully, once you're actually into the game proper things are a little more impressive - but performance is still a few beats off rivalling that of the latest iPad. The game is playable but a long way off being smooth; to make matters worse, the high resolution shows up the simplicity of some of the in-game textures.
The same story applies to Tegra 3-powered horror adventure Dark Meadow, which ran like a dream on the Nexus 7. On the A700, it ends up looking less striking, but is still a visually opulent piece of software when compared to most Android games. Madfinger's Shadowgun: Deadzone and Dead Trigger offer a similar tale; they look stunning and feature Tegra-exclusive features such as rippling water and particle effects, but when everything is in motion there's noticeable stutter. The bottom line is that we're looking at something like a 2.5x increase in pixel density and Acer has provided no additional horsepower to tackle the load. Frame-rates are the first casualty of this folly, and as 3D games become more advanced, the situation is only going to get worse.
"To service a 'better than full HD' display a corresponding boost in GPU power is definitely required. Acer's decision to use the basic Tegra 3 T30 chipset does not address this need at all."
On the positive side, with this being Android, you can play these two titles (and many others) using either an Xbox 360 or PlayStation 3 pad, by virtue of the Micro USB-to-USB adapter that has been thoughtfully included in the box.
Battery life on the A700 is pretty average as far as Android slates go - we tested the stamina of the device by playing a video on continuous loop until the juice ran out, and hit a ceiling of around nine hours of staying power. In real-world terms, that puts the A700 below some of its more energetic Android rivals, which are able to push past the 10-hour mark in the same test, but there are much worse choices out there when it comes to battery life.
Acer Iconia Tab A700: the Digital Foundry verdict
"Display quality is excellent but the A700 is difficult to recommend up against products like the Transformer Prime Infinity and the iPad."
While it's encouraging to see an 10-inch Android tablet which finally breaks free of that seemingly ubiquitous 1280x800 pixel resolution, we can't help but feel that the A700 suffers because of its increased pixel density. The occasional jerkiness when navigating the OS we can overlook - this has, after all, been a hallmark of the Android experience for years - but with intense 3D games, the tablet struggles to maintain a smooth degree of performance. Tegra 3 can be a sterling performer, but it seems more comfortable when operating at that aforementioned 1280x800 resolution. It also doesn't help that the version of the chipset used here is clocked lower than the one seen in the Transformer Infinity - that additional speed could have smoothed things over a little.
Not having Android 4.1 on-board is another disappointment, as the newer version of the OS brings with its a whole host of improvements, including Siri-challenger Google Now and an enhanced user interface experience thanks to the introduction of Project Butter. A 4.1 update has been made available for the A700, but it's unavailable in the UK at present.
Given the A700's sub-£400 price point, it's tempting to forgive the slight roughness of its performance and instead allow the lush, pin-sharp screen to win you over. There's 32GB of memory on board (with the option to expand that with cheap Micro SD cards) and battery life is acceptable, if not outstanding. With Samsung's Nexus 10 on the horizon however, the Android tablet sector is about to become even more competitive, and it's impossible to shake the impression that the A700 is likely to get lost on the crush - despite that strikingly sharp screen. Factor in the upcoming fourth gen iPad with all the cutting edge processor power and Apple's renowned build quality, it's extremely difficult to recommend this mediocre effort.