Deus Ex writer's new game Cell: emergence has a release date
Out next week.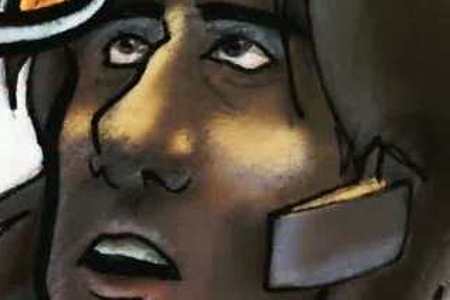 Cell: emergence, the indie game from the writer of Deus Ex 1 and 2, launches on 9th February.
Sheldon Pacotti's "action surgery" game Cell: emergence launches on Xbox Live Indie Games, GamersGate, GameStop PC Downloads, Green Man Gaming, Playism and Desura.
A free demo launches on Tuesday, 7th February.
The Xbox version goes for 400 MS Points and includes half a million cells. The Cell HD version (the PC version) costs $8.95 and includes a million cells as well as higher fidelity sound and "more frenetic gameplay" tuned to the mouse.
Cell: emergence is inspired by eighties arcade games such as Defender, Centipede, and Missile Command. You decipher a level's "cellular automata" simulation and then battle living processes.
Eurogamer spoke with creator Pacotti last year. "The visual style looks low-fi and even retro, but that is because the bulk of the processing is dedicated to a deep simulation that extends down to every voxel in the world," he said.
The game's mechanics are based on "dynamic voxels" - voxels which contain not just visual data but also game-state.
Arcade action is layered on top of a "cellular automata" simulation of the human body.