Defense Grid 2 release date set for September
Steam version goes for £19 with a £22 Collector's Edition.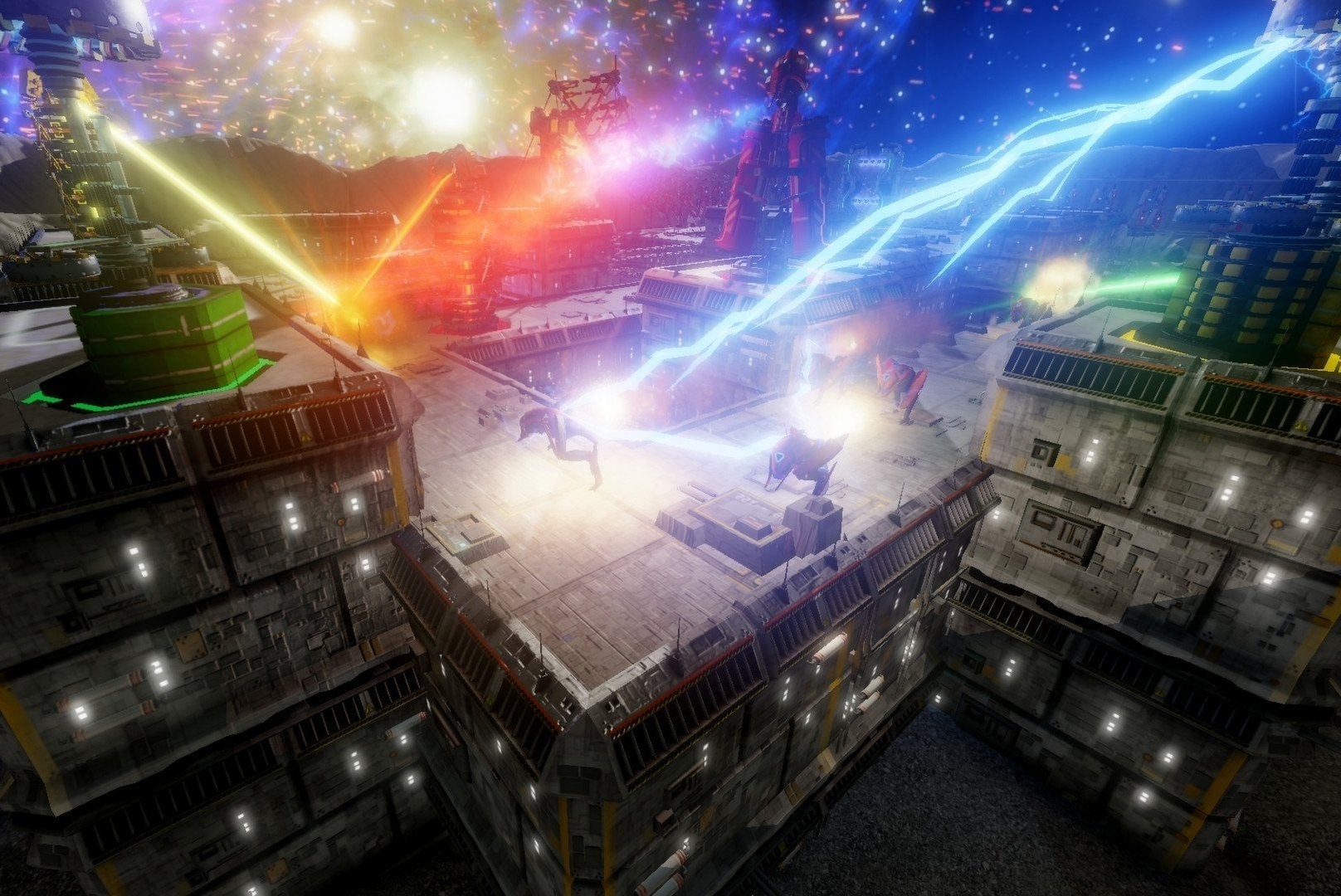 Tower defense sequel Defense Grid 2 is launching on 23rd September for PS4, Xbox One, PC, Mac and Linux.
Developer Hidden Path Entertainment (who co-developed Counter-Strike: Global Offensive) made the reveal this week at Gamescom, where it's demoing its user-created content tool, DG Architect. To commemorate the announcement, Hidden Path released a lengthy livestream of one of their staff playing the upcoming sequel.
The Steam version of Defense Grid 2 will be priced at £18.99 / $24.99, with a Collector's Edition available for £21.99 / $29.99. Both are 10 per cent off if pre-ordered.
The Collector's Edition adds a giftable copy of Defense Grid: The Awakening, its Containment expansion, art books for both Defense Grid and its impending sequel, an audio story in the Defense Grid universe penned by Hugo Award winning Author Mary Robinette Kowal, and a The Making of Defense Grid 2 ebook by Russ Pitts.
Defense Grid 2 had an unusual history, where Hidden Path launched a Kickstarter campaign for an expansion to its predecessor Defense Grid: The Awakening. While the campaign met its goal, it failed to meet its $1 stretch goal to fund a sequel. But then angel investor Steven Dengler of Dracogen (who helped fund The Banner Saga and Broken Age among other passion projects) decided to foot the bill to see this project come to fruition. After that publisher 505 Games stepped up to ensure a console release for Xbox One and PS4.