Darkstalkers 4 in development since last year - report
Street Fighter producer Yoshinori Ono at the helm.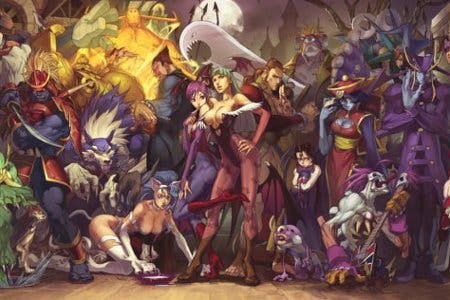 Darkstalkers 4 has been in development since last year, according to a new report.
Street Fighter 4 producer Yoshinori Ono is in charge of the game, an inside source told VentureBeat.
Apparently Darkstalkers 4 uses a modified version of the Street Fighter x Tekken engine, itself modified from the Street Fighter 4 engine. Principle development of SFxT was completed at the end of 2011, freeing up Ono to move on to Darkstalkers 4, a game he has repeatedly told press he would love to make.
This latest report is strengthened by last month's news that Capcom had registered a new Darkstalkers trademark - sparking speculation that a new game in the vampire fighting game series was in the works.
The trademark was registered on 14th February with the European Union trademarks office.
The last time Capcom registered a Darkstalkers trademark there was in 2004, for PlayStation Portable game Darkstalkers Chronicle.
In March 2011 Ono told Eurogamer Capcom had received over 100,000 requests from fans for a new Darkstalkers game - up from the 5000 it had in August 2010.
"One day, if it goes half a million, Capcom may raise its eyebrow a little bit and I could do what I did in London in 2007 when I announced the comeback of Street Fighter," Ono said at the time.
"In the near future, with your help, it may become true. It's on its way, because we're pretty much where we were with Street Fighter a few years back. So keep it up."
Darkstalkers has seen some activity in recent months. The PlayStation version of the arcade original Darkstalkers: The Night Warriors launched in November last year on PlayStation Network - as a way to rekindle memories of the 1994 cult classic in gamers' minds ahead of a proper sequel?
And three Darkstalkers characters appeared in last year's Marvel vs. Capcom 3: Felicia, Morrigan and Hsien-Ko.
Capcom told VentureBeat: "We have made no announcements."