Dark Souls - Chasm of the Abyss strategy
How to tackle the Chasm of the Abyss in Dark Souls.
Chasm of the Abyss
The Chasm of the Abyss is a very dark area, so we recommend you bring along the Cast Light sorcery which you can buy from Elizabeth, or bring along a Sunlight Maggot.
Proceed down and to the left of the Chasm of the Abyss, here you will find a Crystal Lizard, kill it and proceed down and to the left and kill the four Residents and the Witch. Proceed to hug the left wall and go down until you see a path branching off above. Head left and you will be transported down.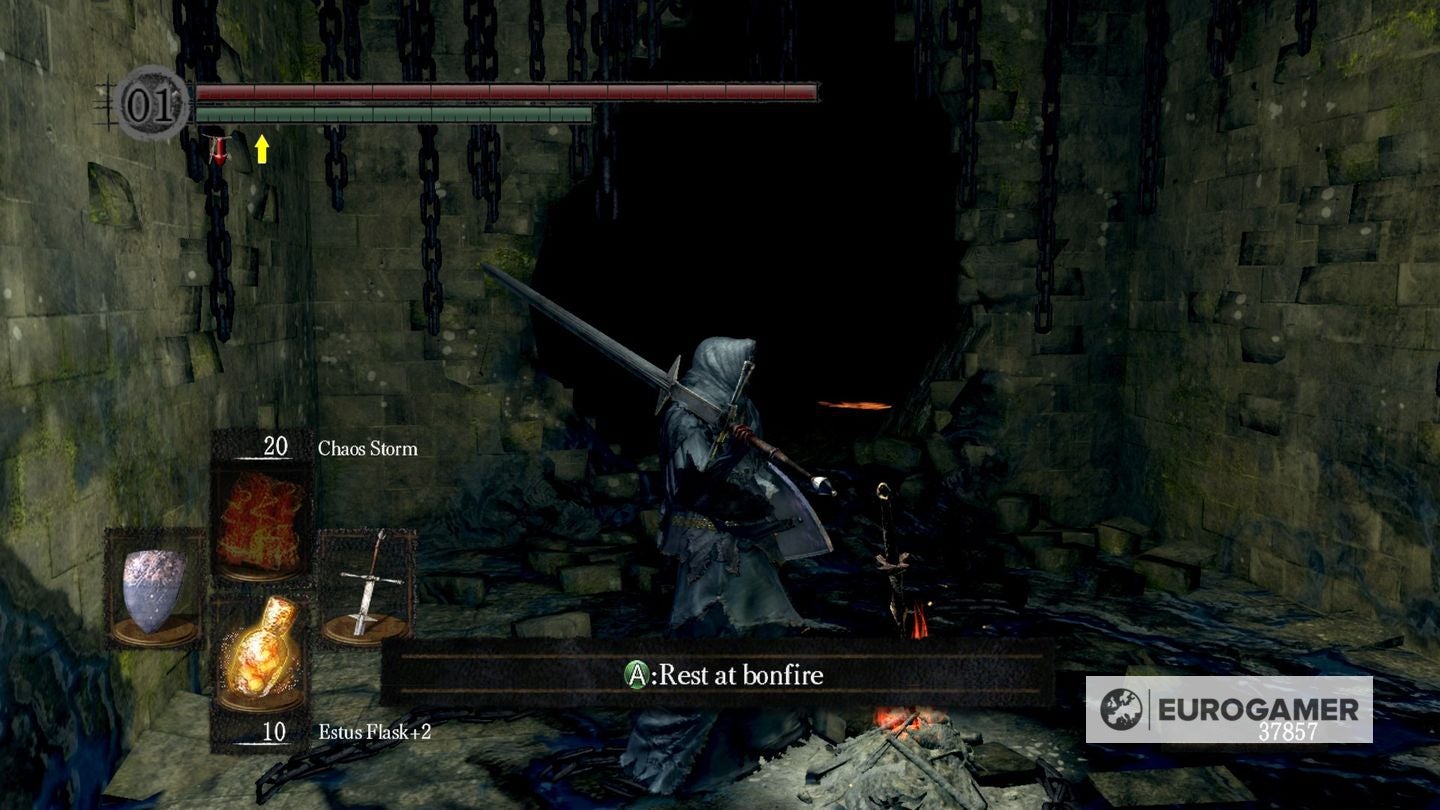 ---
If you're looking for more help, our Dark Souls walkthrough and guide can help with all other areas of the game, including the dreaded Taurus Demon, Capra Demon, Ornstein and Smough bosses. Meanwhile, we have explainers on how to access DLC Artorias of the Abyss, the best gift and best class in Dark Souls, Dark Souls' best weapons, Dark Souls Covenants, Dark Souls Estus Flasks locations, Dark Souls Titanite Slab locations and NPC quests including Lautrec of Carim.
---
You will be attacked by sprites, and then to the right see an illusion of Alvina, proceed through this hallway and kill any Sprites you see along the way, the path will branch down to the right head down, then back up until you see an item, on the right will be a Witch.
Then drop down towards the glowing icons ahead. Proceed to head down this walkway with your shield held up.
From here, make your way down, taking out the Humanity Sprites along the way. If you hang a right at an opening, you will take out two Sprites and get a White Titanite Slab. From here, roll down towards the Fog Gate. From here, you will be able to proceed to Manus, Father of the Abyss.