Dark Souls director considering adding optional easy mode
Prepare to die less.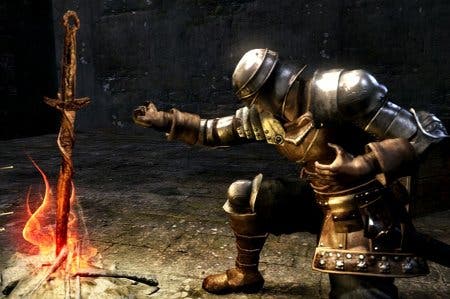 Dark Souls director Hidetaka Miyazaki is contemplating adding an easy mode to From Software notoriously difficult action-RPG.
"Dark Souls is rather difficult and a number of people may hesitate to play," he said in an interview with the Metro. "This fact is really sad to me and I am thinking about whether I should prepare another difficulty that everyone can complete or carefully send all gamers the messages behind our difficult games."
"However, I suppose gamers do not particularly prefer easy games," Miyazaki added. "What they want is interesting and worthwhile games to play, so I think it is natural that hindrance or stress that does not attribute to such interesting and worthwhile elements will be removed in the end."
Ultimately, he emphasized that he wants his games to be "described as satisfying rather than difficult" and that the influx in easy games lately is because "difficulty is not related to interesting and worthwhile game elements in many games."
Of course if Miyazaki does add this mode, it would only be an option. Traditional players could still enjoy its sadistic tendencies.
What do you all make of this idea? Would it help spread our cherished memories exploring Lordran with the less persistent populace, or would the temptation to take the easy way out be too great to resist?