Danganronpa Another Episode: Ultra Despair Girls' European release date announced
Surreal sci-fi series' latest due this September on Vita.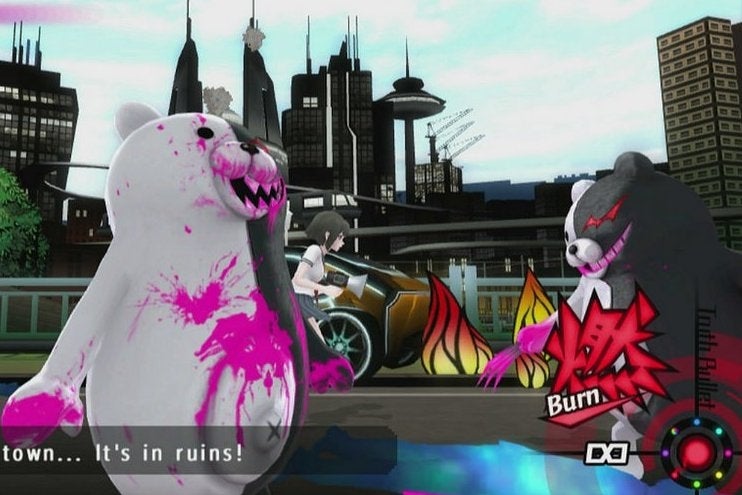 Surreal visual novel series Danganronpa is bringing its action adventure spin-off, Danganronpa Another Episode: Ultra Despair Girls, to European Vitas on 4th September, developer NIS America has announced.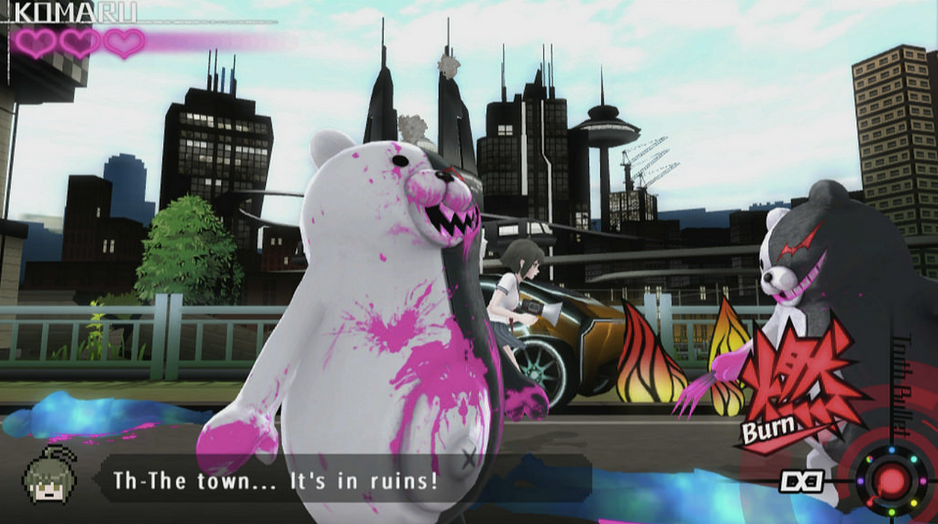 North Americans will receive it a few days earlier on 1st September.
The Danganronpa series is a strange one, indeed. Developed by Spike Chunsoft (of 999 and Zero Escape: Virtue's Last Reward fame), this peculiar franchise began as a series of two visual novels: Danganronpa: Trigger Happy Havoc and Danganronpa 2: Goodbye Despair. Both saw western releases last year.
They follow the exploits of teenagers trapped in a school where a maniacal Teddy Bear forces them to play the world's deadliest The Thing reenactment. One of them is a murderer and the only way out is to determine who that is. Choose incorrectly and the killer walks while everyone else is slaughtered.
This third entry in the strange series is different, in that its focus is on combat rather than text-reading, though it will still contain its fair share of puzzle-solving. Released in Japan last September, Ultra Despair Girls, puts players in the role of a couple of folks escaping from a prison in a city overrun by robotic teddy bears and its child followers. One of the playable characters is a woman with a split personality who is sometimes known as "Genocide Jack" and wields a pair of deadly scissors. It all sounds a bit Lord of the Flies meets Persona with real-time combat.
Whether this sounds like your cup of tea or not, you've got to give Spike Chunsoft points for originality. Here's how Danganronpa Another Episode: Ultra Despair Girls looks in action: