Dance Central Spotlight now lets you play as Borderlands characters
Claptrap and Nisha get jiggy with it.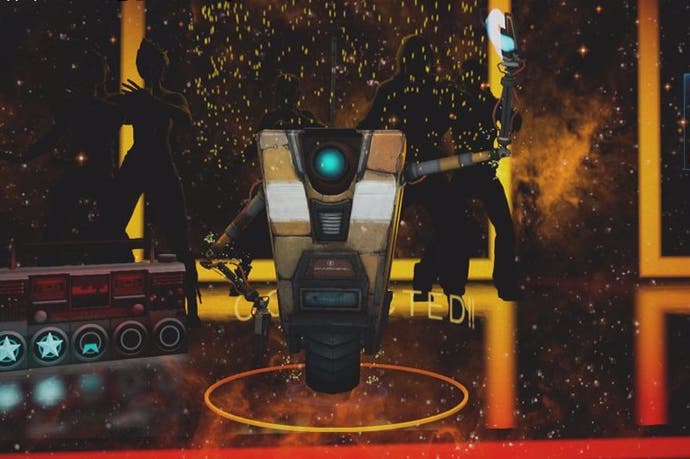 Dance Central Spotlight has added Borderlands characters to its roster, Harmonix has announced.
These include Claptrap the Fragtrap and Nisha the Lawbringer.
To play as these Vault Hunters, enter the following codes at the characters select screen: XXXXX for Claptrap or YYYYY for Nisha.
Watch the Borderlands characters in action in the following trailer.