Dan, Rose, Oro, and Akira Kazama heading to Street Fighter 5 before the end of next year
Plus, free Steam and PS4 trial now on.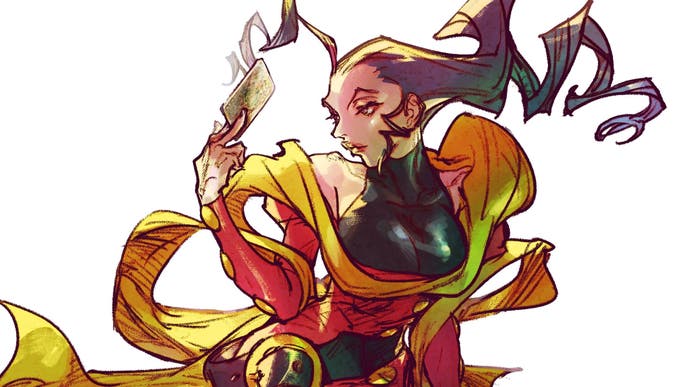 Capcom has detailed the year ahead for Street Fighter 5 Championship Edition in a new livestream, revealing the identities of four of the five new characters - Dan, Rose, Oro, and Akira - heading to the game as part of its fifth and final season of content.
Characters will arrive across four major updates scheduled to release between the winter of 2020 and autumn 2021, with Capcom's initial update ushering in Street Fighter Alpha martial artist Dan Hibiki. He'll have four different costumes, and be accompanied by a new Capcom Pro Tour stage, and new costumes for other characters. Capcom is also promising new battle mechanics and balance changes in its winter update.
Then, in spring next year, it's the turn of Italian fortune teller Rose, who gets five costumes and her own stage, arriving alongside three new Professional Costumes.
As for summer 2021, it introduces not one but two characters to the roster: Street Fighter 3's 140 year old Japanese hermit Oro and Akira Kazama, of Rival Schools fame. Both characters arrive with a selection of costumes, and Akira Kazama gets her own stage.
Street Fighter 5's fifth season will come to a close with one final update next autumn, promising another Capcom Pro Tour stage, two Capcom Pro Tour costumes, and more balance changes to the battle system. There's also one last character, but this mysterious soul is yet to be revealed.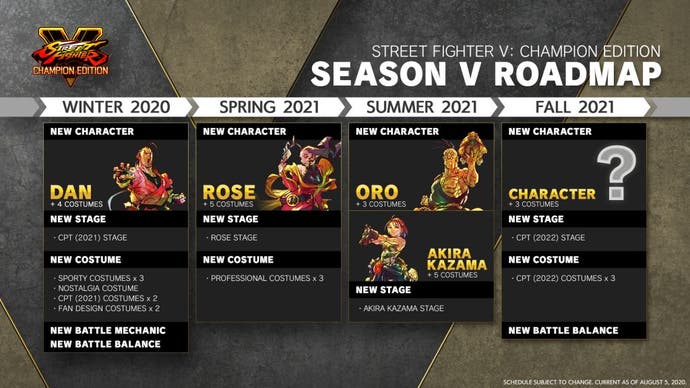 More details on all of today's newly announced Street Fighter 5 characters can be found in Capcom's latest developer livestream, which you'll find above, and on the PlayStation blog.
Additionally, those interested in catching up with everything that's come before can currently play Street Fighter 5 for free on PlayStation 4 and Steam. The free trial is now underway, and provides access to all 40 currently released characters. Capcom is also offering various discounts on the game, running until 19th August.