Dan hits Street Fighter 5 Feb 2021
No taunt needed.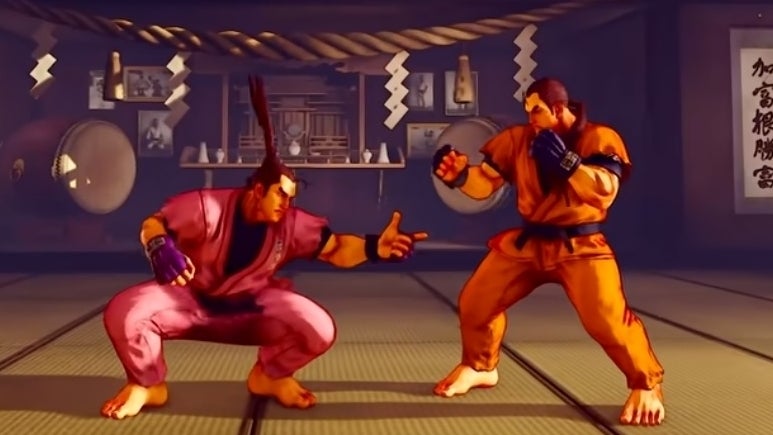 Dan hits Street Fighter 5 in February 2021, Capcom has announced.
In a video message to the Street Fighter community, Street Fighter 5 producer Shuhei Matsumoto said the developers were working as fast as they could to get the fighting game's fifth season out in the wild, pointing to difficulties around the coronavirus pandemic.
"Year 2020 has been a difficult one due to the effects of Covid-19, having a significant impact on our life and work styles," Matsumoto said.
"On our end, we have been adjusting our development style to prioritise the safety of the development team, their family members and partners.
"Simultaneously, we are working hard to deliver a level of quality that meets our standards for the upcoming Season 5 content.
"Our first character, Dan, is still planned for this winter and will be released in February. We understand many of you have been waiting patiently for the release of Season 5 and we would like to report we are working on delivering this content to you as quickly as possible."
Matsumoto concluded by saying Capcom will share more news on Season 5 early next year.
Dan is a hotly-anticipated DLC character for Street Fighter 5. Gameplay clips of Street Fighter's perennially useless Shoto wannabe show some lovely animation work and potentially fun mechanics. In a tweet, Capcom showed how Dan's V-Skill in Street Fighter 5 lets him cancel moves into his taunts, opening up new combo possibilities.
Capcom has announced four of the five new characters coming to Street Fighter 5 as part of Season 5: Dan, Rose, Oro, and Akira.
Characters will arrive across four major updates scheduled to release between the winter of 2020 and autumn 2021. As we now know, Dan arrives in February 2021. Then, in spring next year, it's the turn of Italian fortune teller Rose.