Criterion shooter Black now part of the EA Access vault
Back in...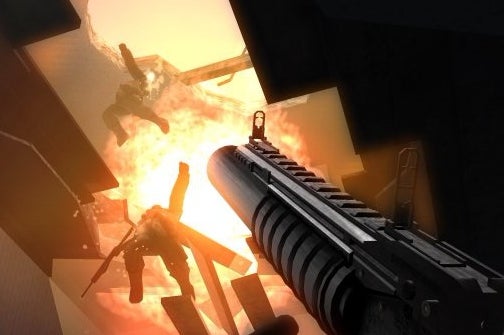 Black, the first-person shooter from Burnout studio Criterion, is now available as part of the EA Access games vault.
If you're an EA Access subscriber on Xbox One you can now download and play the 2006 shooter at no extra charge. (Black was never released for PC, just PS2 and Xbox, so don't expect to see it on the PC service Origin Access.)
What is Black? "It's just shooting and buildings falling down," Aoife, who played it very recently, told me. "But it's great." In fact, you can watch Aoife and Ian play the game together just below:
Black's arrival in EA/Origin Access is well-timed: Criterion's other, more famous series is also seemingly due a come-back. Multiple reports have pegged Burnout Paradise as getting an HD re-release in March.