Confirmed: The Witcher's Geralt is a fighter in Soulcalibur 6
Aardly a surprise.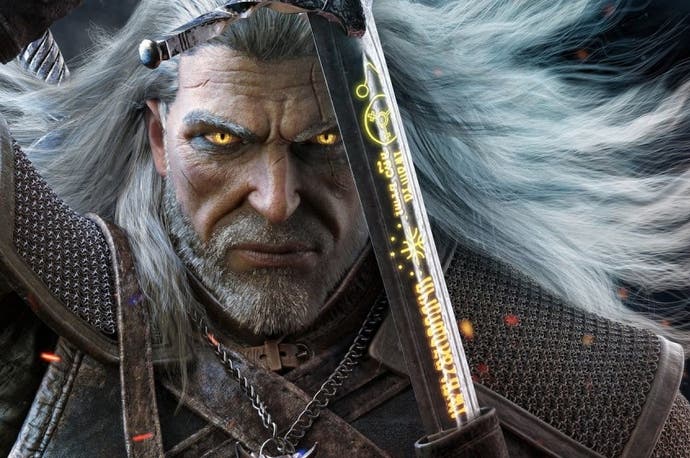 It is confirmed: Geralt of Rivia, star of The Witcher series, will be a fighter in Soulcalibur 6. The castle grounds of Kaer Morhen will be his stage.
We are excited to announce that Geralt of Rivia will be joining the playable characters roster of Bandai Namco's @soulcalibur VI, with Kaer Morhen as a new stage!

SOULCALIBUR VI will launch this year on PS4, Xbox One and PC via Steam. https://t.co/wpMpcvycjm

— The Witcher (@witchergame) March 15, 2018
It will be the first time Geralt has appeared outside of a Witcher video game, which is something I'm sure Witcher creator Andrzej Sapkowski will be over the moon about - although if the Netflix Witcher series he's involved with takes off I'm sure he won't mind too much.
Geralt's Soulcalibur 6 cameo puts him in elite company: Yoda and Darth Vader were the iconic headline cameos in Soulcalibur 4, and Assassin's Creed's best-loved hero, Ezio, cameoed in Soulcalibur 5. His inclusion probably has a lot to do with Soulcalibur 6 being made by Witcher distributor Bandai Namco, and the company sniffing a cross-pollination opportunity, but it shows how popular The Witcher and Geralt have become nonetheless.
Soulcalibur 6 is due this year on PC, PS4 and Xbox One.