Coming Attractions: Shooters & Racing
Rubber bullets.
Tom writes: A lot of websites would have looked back at the last year's annual preview feature series and decided to recycle it. After all, it was a good format, provoked lots of debate and allowed us to be all aloof and pretentious and that.
But then you don't read Eurogamer because it's a lot of websites. You probably don't read Eurogamer because we spend four days arguing about whether to ditch Star Attractions (we have) or change the format entirely either (we haven't), but then you're here now so you might as well persevere.
Also, not a lot of websites would have looked back at the last year's annual preview and been able to recycle it, but thanks to a number of optimistic selections (I Am Alive! The Agency! Gran Turismo!) we probably could have.
Several of our picks for 2009 also feature in this 2010 list, but you will probably agree that they are essential. If you don't, of course, you can always let us know in the comments, and let everyone know what else they should be keeping their eyes on. Hopefully we won't be wrong about one slightly boring prediction: 2010 should be an interesting year for games and game technology.
Racing
2009 looked like offering slender pickings for racing fans even before half the year's most exciting offerings got delayed (although the magnificent Forza Motorsport 3 tried very hard to plug the gap all on its lonesome and - for 360 owners, anyway - pretty much succeeded). The flipside, however, is a mouth-watering slate for 2010, steering away from simulation and towards the atavistic thrill of the arcade. The exception to that rule, of course, will come when Gran Turismo 5, the Moby Dick of racing games, finally breaks the surface this year. Probably.
Highlights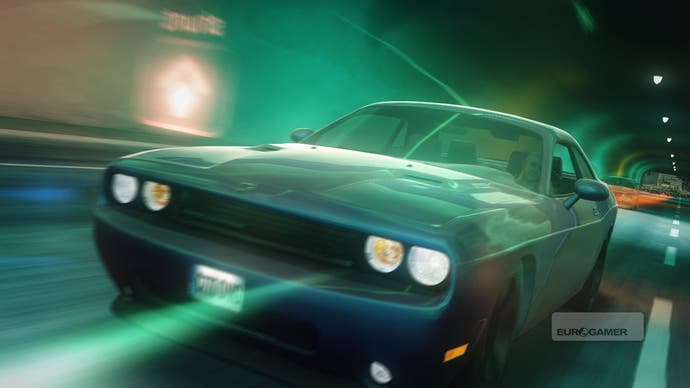 Blur
On: PC, PS3, Xbox 360 / Developer: Bizarre Creations / Publisher: Activision Blizzard / Release: 2010
"Activision Blizzard has bought its way straight into tarmac royalty," we wrote when including "Bizarre's mystery racer" in last year's Coming Attractions, but as it turned out, the Liverpool developer was fed up of ruling a small kingdom of racing elitists. Hands-on time with this fast and loose combat racer last spring suggested Bizarre hadn't quite perfected the pitch to its new mass-market constituency; the weapons lacked oomph, but that trademark, narcotic handling was in place and more than enough to keep our faith for now. The delay into 2010 and stated determination to perfect multiplayer can only be encouraging signs.
F1 2010
On: PC, PS3, Xbox 360 / Developer: Codemasters Racing Studio / Publisher: Codemasters / Release: 2010
Another delayed star of last year's list, in a sense, although F1 2009 did make it out on Wii courtesy of Sumo Digital and turned out to be a surprisingly worthy stop-gap. We can probably expect a similar blend of authenticity and arcade from the born-again populists at Racing Studio, but this time presented by the dependably spectacular Ego Engine. The recent DiRT and GRID games inspire nothing but confidence, and it looks like being a sensational year in the real-world sport, too.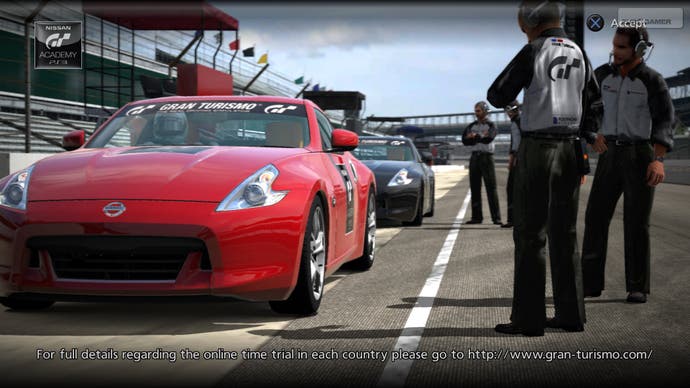 Gran Turismo 5
On: PS3 / Developer: Polyphony Digital / Publisher: Sony / Release: March 2010 (Japan), some time after March 2010 (North America and Europe)
"Really? Yes, really," we said last year, but we should have known Kazunori Yamauchi better than that. We can only imagine what esoteric tinkering is taking Polyphony's perfectionists so long, but they should probably hurry up before Turn 10's increasingly brilliant Forza Motorsport series saunters away with the last of the V8 thunder. You just know GT5 will be nothing less than the most obsessively complete digital love letter to the automobile ever composed though, and quite possibly peerless with a good wheel.
ModNation Racers
On: PS3 / Developer: United Front / Publisher: Sony / Release: 2010
This create-your-own kart racer was perhaps E3 2009's most pleasant surprise, not to mention the first original entry in the genre since Super Mario Kart created and perfected it in one go some 18 years ago. Authoring racing tracks is easier to grasp (conceptually, at least) than building a great platform game - but LittleBigPlanet showed that it pays to have great content on the disc, too, and that's where United Front has yet to prove itself.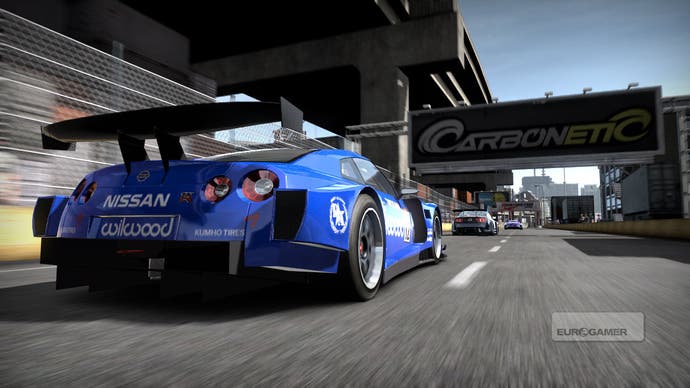 Need For Speed
On: Unknown - but expect PC, PS3, 360 / Developer: Criterion / Publisher: EA / Release: 2010
Not a year goes by without the rebirth of EA's road-racing workhorse being promised - and with the sim-style SHIFT, 2009 came closer to fulfilling that promise than most - but this is the one we've really been waiting for. We only know one fact about it, but it's crucial - Burnout developer Criterion is on the case, and that studio's pedigree with high-impact arcade racing is second-to-none. Plus, studio boss Alex Ward teasingly mentioned the original 3DO version on Twitter. It's almost too much to bear.
Split/Second
On: PC, PS3, Xbox 360 / Developer: Black Rock Studio / Publisher: Disney / Release: May 2010
Kicking off what could be a vintage year for arcade racing is this entry from Black Rock, which won our loyalty with 2008's terrific trickster Pure. Spectacular "powerplays" that bring the house (or aeroplane, or crane or cruise liner) down around you and your rivals' ears make an appealing Hollywood body-double for the usual mines and missiles. No surprise that Split/Second has proved a crowd favourite at recent public showings, including the Eurogamer Expo.
Also in 2010
The skilled hands at Sumo Digital should ensure SEGA & Sonic All-Stars Racing meets the mark for knockabout racing and silly fan-service; Avatars take to the wheel in both that game and Microsoft's micro-transaction driven XBLA outing, Joy Ride; TrackMania 2 is the long-awaited next step for the unique stunt-racing toyset, with Ubisoft backing this time; EA blends Most Wanted-style open-world racing with the Asian model for free-to-play massively multiplayer games in Need for Speed: World Online; serious rally fans disenchanted by DiRT can hold out hope for Black Bean's WRC; but first, Black Bean puts SBK X up against Capcom's MotoGP 09/10; and MX vs. ATV Reflex makes it to Europe in a few weeks' time.