Come watch the video team do a live show in London!
Johnny's dog can't make it, sorry.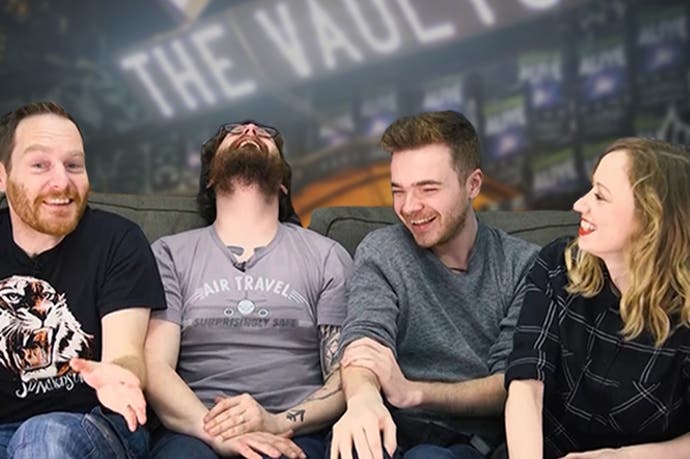 Hello! We're doing a live show in a few days' time and it'd be lovely if a few of you came along to watch, otherwise people might make fun of us on social media.
The video team (that's me, Aoife, Johnny and Ian) will be competing to determine which of us is better than the others at video games. That sounds a bit frivolous. It almost definitely will be.
The show is taking place at The Vaults in Waterloo, London at 6:10PM on the 10th February. The tickets are £6.50 a pop, with all profits going straight to the wonderful SpecialEffect charity, which helps people with disabilities play video games.
You can book tickets here, or hear a little more about the show in the video below.