Chinese users review-bomb Steam horror hit Devotion over Xi Jinping Winnie the Pooh meme reference
Oh, bother.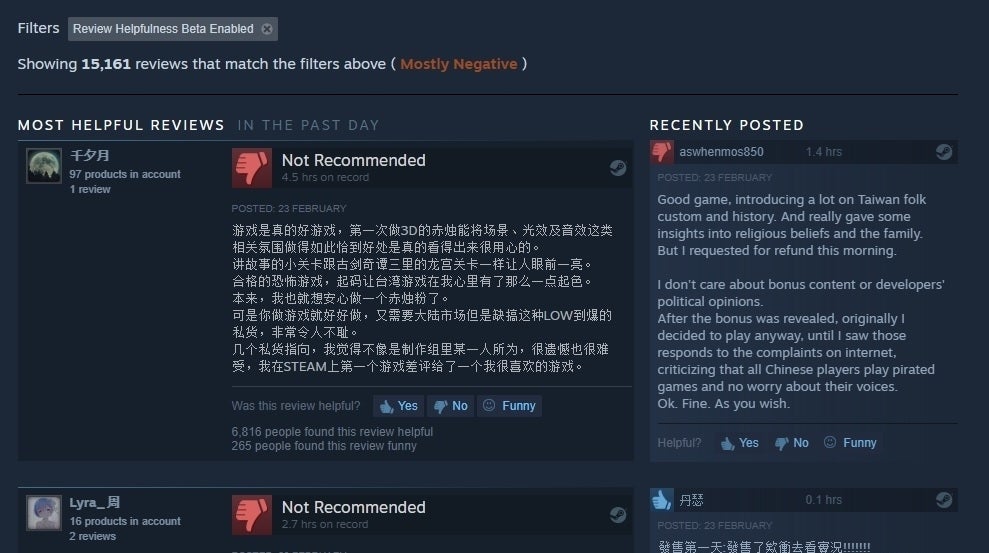 Steam's latest hit is being review-bombed for referencing a meme directed at China president Xi Jinping.
Devotion, a horror game developed by Taiwanese company Red Candle Games, had been going down a storm on Steam since its release this week, and saw a positive user reception based on thousands of glowing reviews.
But after the game was found to include a reference to the Xi Jinping Winnie the Pooh meme, Chinese gamers launched a dramatic review-bomb campaign that left Devotion's user reviews rating as mostly negative.
According to Spiel Times, Devotion included a poster that said "Xi Jinping Winnie the Pooh moron". This is a reference to a popular meme that saw China censors ban Winnie the Pooh back in 2017.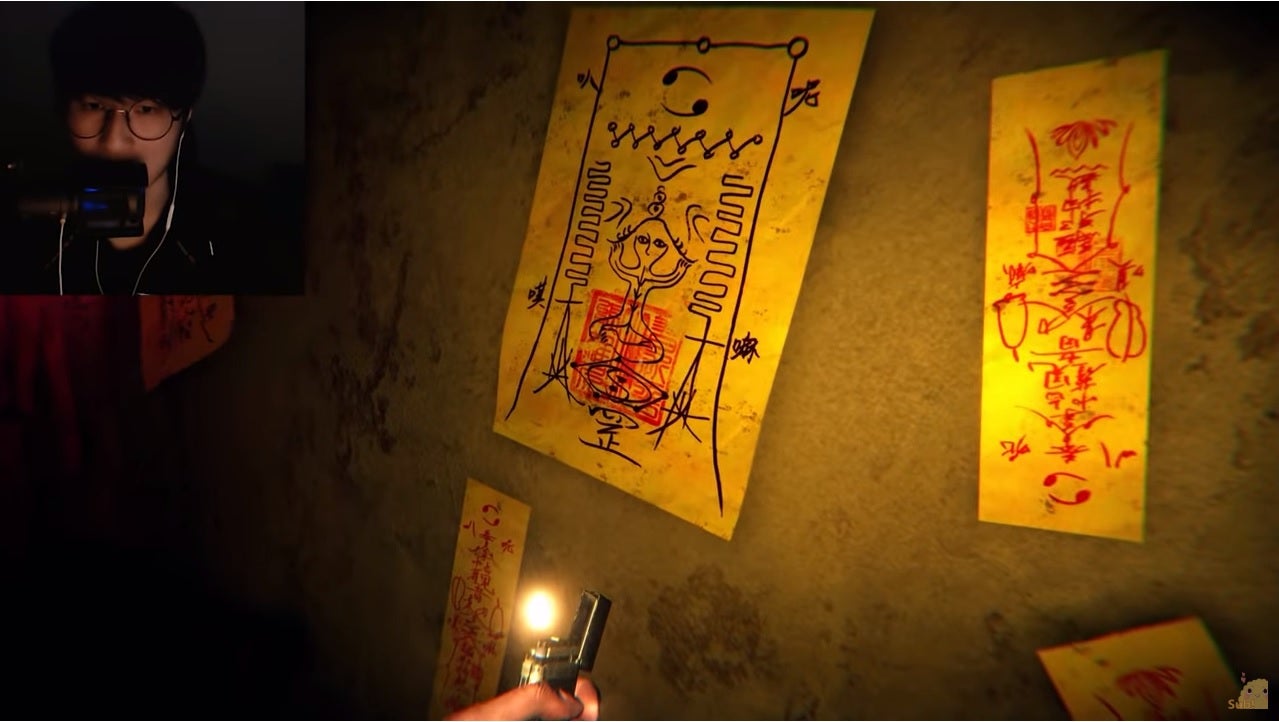 This sparked an apology from Red Candle Games, which in a post on Steam claimed the inclusion of the meme was a mistake and has now been removed.
Here's the statement, roughly translated via Google:
"Our team often reference popular internet memes for placeholders in the prototype stage. We accidentally did not delete all of them in this version because of release sync. We do not have any intention to attack or insult. They have been removed in v1.0.5.
"This controversy shows that our team is not careful enough in the due process. As a gaming company, we have a lot to improve. We apologise for all affected parties. Please forgive us.
"All responsibilities are on us."
It appears there may be more China commentary in Devotion than the Winnie the Pooh meme reference (this commentary is being uncovered over time). According to one user on ResetEra, part of the backlash has to do with Chinese players feeling they were hoodwinked into playing and supporting a game that mocks their country.
"At first, the game become extremely popular in the gaming channels in Chinese community," wrote ResetEra user SushiReese.
"Most of the streamers stream the game, millions of viewers watched the game playthrough. The game also receive universal praise from the media, it even become a trending topic in Chinese social media. The public give extremely positive feedback.
"However, after some users from Taiwan PTT and gaming forum post some screenshots related to OP mentioned and mocked that the game successfully fooled the mainlander into supporting a game to 'mock PRC people and KMT supporters (who tend to unify with China)'. It attract more attention when people dip deeper into the game.
"The anger transfer to outrage when people discover that the founder/lead designer's social media, he holds a pro-Taiwan independent political view and make quite a few political posts."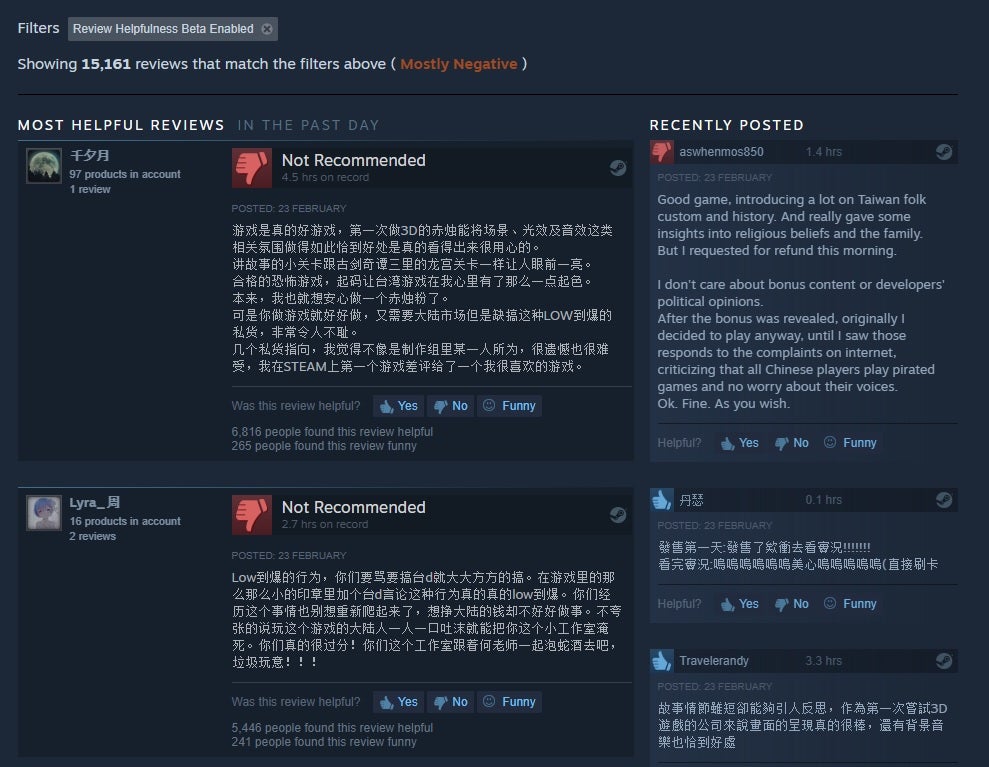 Steam users are now wondering whether Devotion will be banned in China. As for Red Candle Games, it's got some way to go before it gets Chinese players back on-side.