Caveblazers studio's card-battling roguelike Wildfrost out in April
Coming to Switch and PC.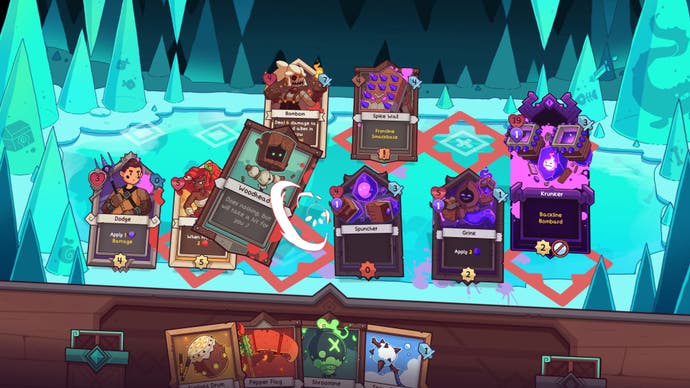 Wildfrost, the card-battling roguelike from Caveblazers studio Deadpan Games and artist Gaziter, now has a released date, and will be hitting the deck on Switch and PC on 12th April.
Wildfrost sends brave adventurers on a perilous journey through monster-infested tundra and icy mountains as they battle to reach the mysterious Sun Temple and save the town of Snowdwell from an everlasting winter - a quest that'll require "determination, sharp strategy and deck-building skills", according to its developer.
Stats and skills are randomised at the start of a run once players have selected their preferred Leader, and, along the way, there'll be companions to rescue and recruit, elemental treasures to unearth, merchants only too willing to flog their wares to weary adventurers, plus "wondrous wobbly charms" - with each decision contributing to a battle deck that's unique to a run.
Card-battling combat utilises what Deadpan calls a "dynamic counter system", giving players the opportunity to plan ahead in order to exploit enemy weaknesses, and death - what with this being a roguelike and all - means a return Snowdwell, which players can rebuild over time, unlocking new cards, challenges, and events as they do.
Wildfrost, which is being published by Chucklefish, launches for PC and Switch on 12th April and costs £16.79/€19.50/$19.99. Pre-orders are available on Switch's eShop from today, as is a demo if your interest is sufficiently piqued.