Call of Duty's next update adds 200-player Warzone mode, new Modern Warfare map
Out tomorrow in the UK, 22-36 GB download.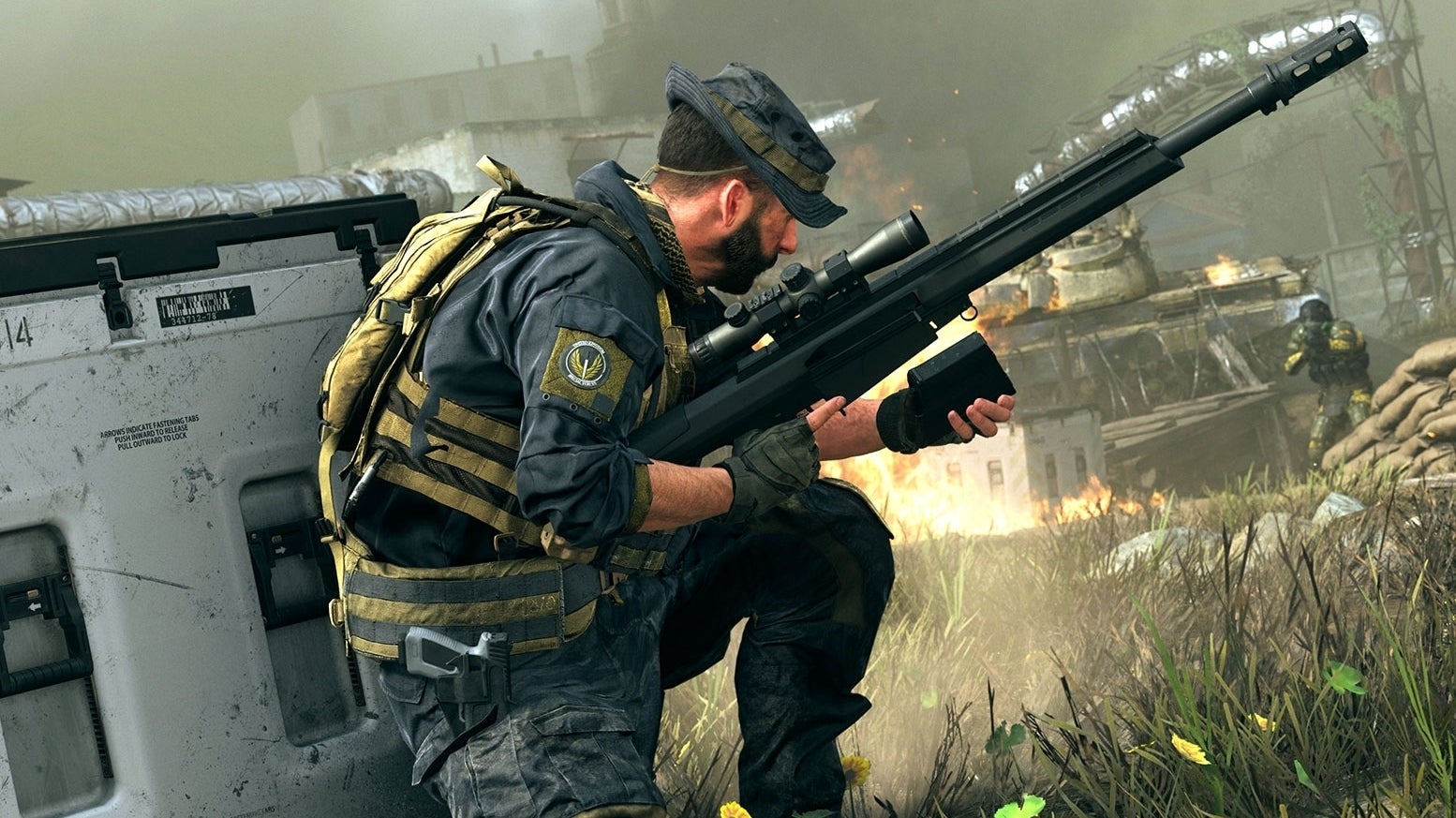 Call of Duty: Modern Warfare and Warzone's fourth season of content is getting a bit of a boost on Xbox One, PlayStation 4, and PC tomorrow in the UK, thanks to the arrival of a new update that Activision's calling Season Four: Reloaded.
The big addition here is a new limited-time 200-player mode for Warzone, which will make it possible for 50 teams of four to duke it out across Verdansk in Battle Royale Quads.
Warzone will also get new in-match contracts known as Supply Run Contracts - which provide players with a Buy Station discount if they can find their way to a nearby Buy Station within the time limit - and there's a new Spotter Scope for those that like to scout ahead before planning their next move. "This re-usable scope allows you to scan the environment around you and mark enemies without being detected," explains Activision.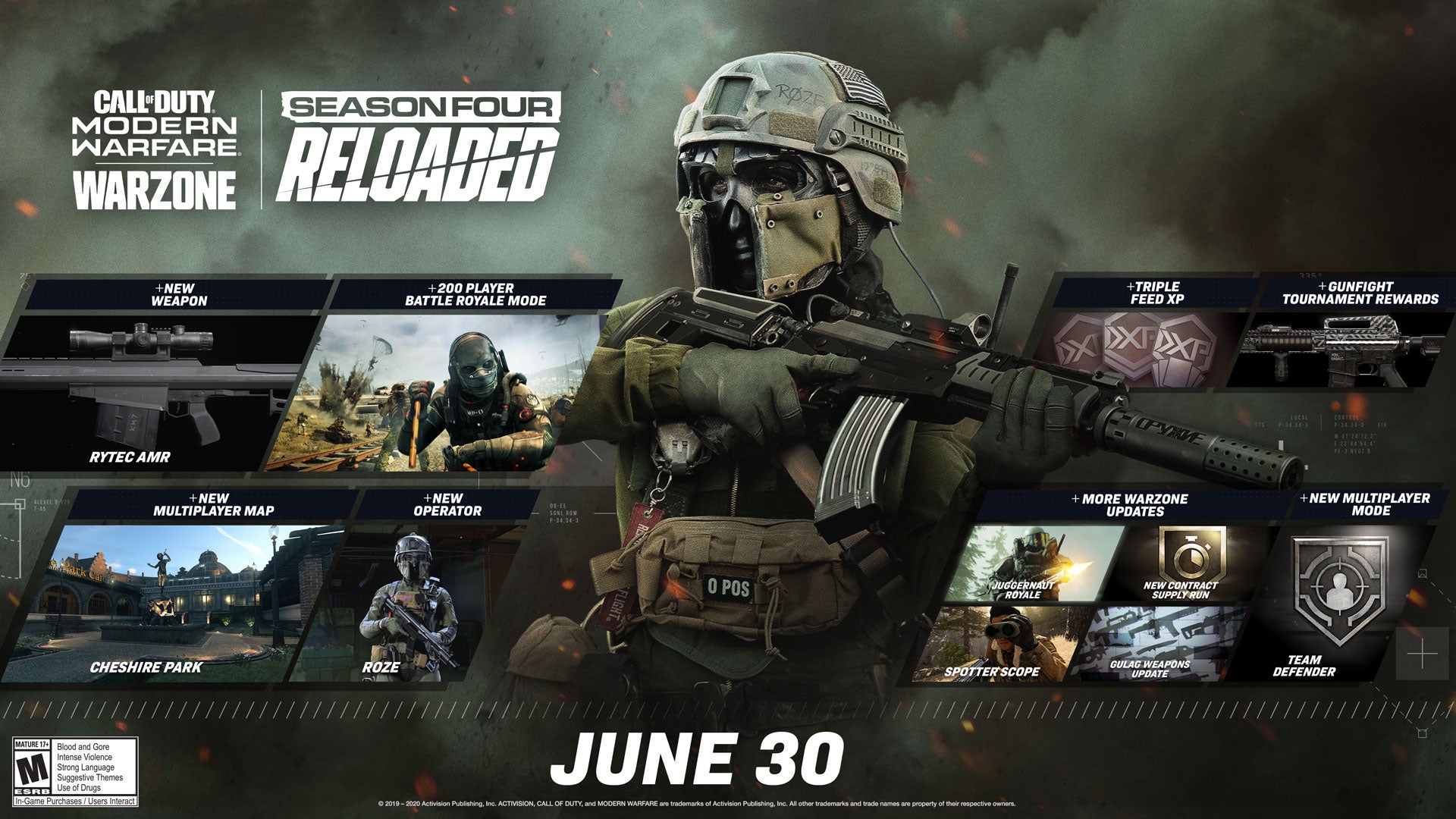 Lastly for Warzone is Juggernaut Royale mode, which distinguishes itself from Warzone's other last-man-standing modes by way of the Juggernaut Suit airdropped onto the ground during play. Those managing to find it can deploy its mini-gun against enemies and vehicles, but if they're sent to the Gulag, a new suit will drop for remaining players to squabble over afresh.
Then, over in Modern Warfare, there's a new multiplayer map known as Cheshire Park, which sets players loose in urban London. "Take to the townhomes for long sightlines, the stores to capture objectives through intense CQB battles, or take to the side streets to take some shortcuts," says Activision, "If you dare, try to challenge those who may set up shop in second story windows, phone booths, front yards, or scaffolding."
That's accompanied by the return of Team Defender mode, which sees competitors attempting to earn points by capturing - and holding onto - a single flag. Points accrue for every second the flag is captured, and every time its carrier is downed.
And lastly on the key additions list, the Rytec AMR sniper rifle - "one of the deadliest semi-automatic anti-material rifles an Operator can get their hands on" says Activision - makes its debut across the entire Season Four experience.
Additional details on Call of Duty Season Four's latest update can be found on Activision's blog. It'll be available to download from 11pm PDT tonight, 29th June, which is 7am on 30th June in the UK. Modern Warfare owners can expect a download size of 22-36 GB, while free-to-play Warzone players should prepare for a download of 22GB-30GB.