Call of Duty Elite Xbox 360, PS3 July content drops detailed
New maps, Spec Ops missions and MW2 classic Terminal.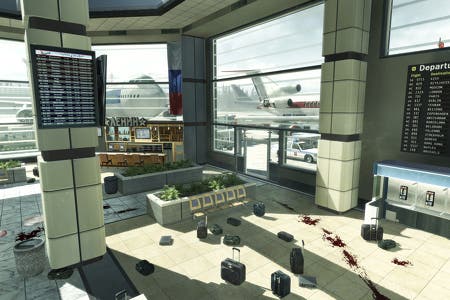 Call of Duty Elite subscribers on Xbox 360 and PlayStation 3 will be able to satisfy their digital bloodlust with an array of new Modern Warfare 3 content throughout July.
Xbox 360 fans get three multiplayer maps and a Spec Ops mission. Rusty boat graveyard Decommission, oil rig Offshore and helicopter shooting range Vertigo. It's available on 17th July.
Both Elite and non-Elite players get Modern Warfare 2 map Terminal. It arrives for Xbox 360 Elite subscribers on 17th July, and on the 18th for everyone else.
PlayStation 3 players get last month's Xbox 360 content - that's tornado-hit farm Vortex, Middle Eastern highway U-Turn and Intersection, which is set in New York. Spec Ops mission Arctic Recon sees you taking out a Russian warship, meanwhile. That's all available on 19th July.
Pew, pew, etc.