Call of Duty: Black Ops Declassified dev Nihilistic ditches retail boxed games, rebrands
nStigate Games to focus on downloadable, online and mobile games.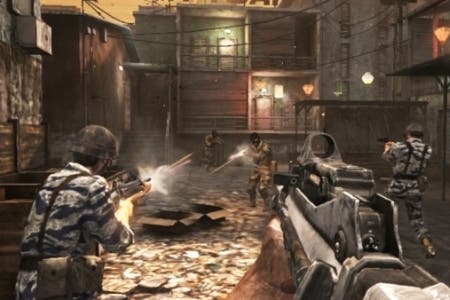 Nihilistic, developer of the PlayStation Vita version of Call of Duty: Black Ops, has ditched retail boxed games and rebranded.
The new company, nStigate Games, will focus on downloadable, online and mobile games.
In an update on its Facebook page, the California-based studio said it is making the transition without any layoffs or leaving any debts behind.
"There's no bigger cliché in the video game industry right now than to say that a studio is re-organizing itself away from retail game development and toward the new challenges of downloadable and mobile games," the post read.
"Everyone knows retail sales are down, publishers are hurting, independent developers are suffering, blah blah blah. With this in mind, Nihilistic is announcing today that (OMG!) we are re-organizing our company after 14 years of working with retail boxed game development, and re-forming as nStigate Games, a new company focused on downloadable, online, and mobile games."
nStigate will be a leaner company, one smaller and more focused than Nihilistic, whose games have struggled in recent years to impress critics or set tills alight. Nihilistic made disappointing Vita game Resistance: Burning Skies, which settled on a 60 Metascore, and made upcoming Vita game Black Ops Declassified, which has suffered from negative press ahead of launch.