Buy Dragon's Dogma, play Resident Evil 6 demo first
Demo timed Xbox 360 exclusive.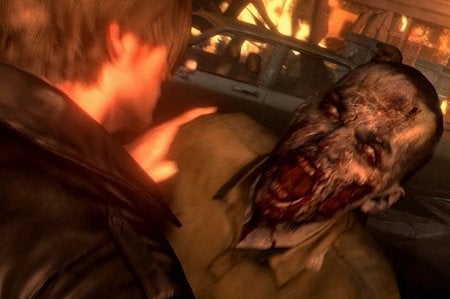 Buy Capcom open world fantasy game Dragon's Dogma and you'll be the first to play the Resident Evil 6 demo.
Retail versions of Dragon's Dogma contain a redeemable token that lets you download the Resident Evil 6 demo.
On Xbox 360, the demo will be available to download globally on 3rd July - 60 days earlier than any other platform.
It launches on PlayStation 3 on 4th September in the US and Japan and 5th September in Europe.
Meanwhile, Capcom has announced that Dragon's Dogma launches on PS3 and Xbox 360 on 25th May in Europe.
Those who pre-order the game get the Pawn Upgrade Pack (additional Rift Crystals allowing players to rent higher level experience Pawns from the outset), the Armour Upgrade Pack (high level armour) or the Weapon Upgrade Pack (high level weapons), depending on the shop you favour.
Capcom today promised post launch support with a "comprehensive suite" of DLC, including additional quests as well as weapon and armour upgrades.
Resident Evil 6 launches on 20th November.