Brilliant XBLIG stickman brawler One Finger Death Punch getting a sequel
We digit.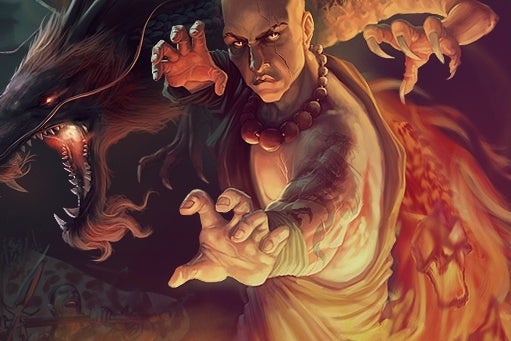 70-pence-and-brilliant stickman brawler game One Finger Death Punch is getting a sequel! This is the Xbox Live Indie Game from five years ago - the one Simon Parkin awarded 9/10 in his One Finger Death Punch review.
The sequel, One Finger Death Punch 2, naturally, is still about a year away from release, developer Silver Dollar Games said on Facebook. As Xbox Live Indie Games has been dumped by Microsoft, so Silver Dollar has dumped associated toolset XNA in favour of Unity, which means, it hopes, multiple platform support. A proposal has already been sent to Microsoft for an Xbox One release, and Silver Dollar's up for PS4 "if PlayStation will accept it".
In terms of gameplay, OFDP2 looks identical to the first game, with you controlling a central stick figure and clicking the right or left mouse button to make an instantaneous attack to the corresponding side. It's fast and it's anti-attack-mashing.
One Finger Death Punch 2 will be at GDC in San Francisco in a couple of week's time.