Borderlands 2 VR coming to PC this autumn, massive free PSVR update due next week
Plus more on Borderlands 3's end-game.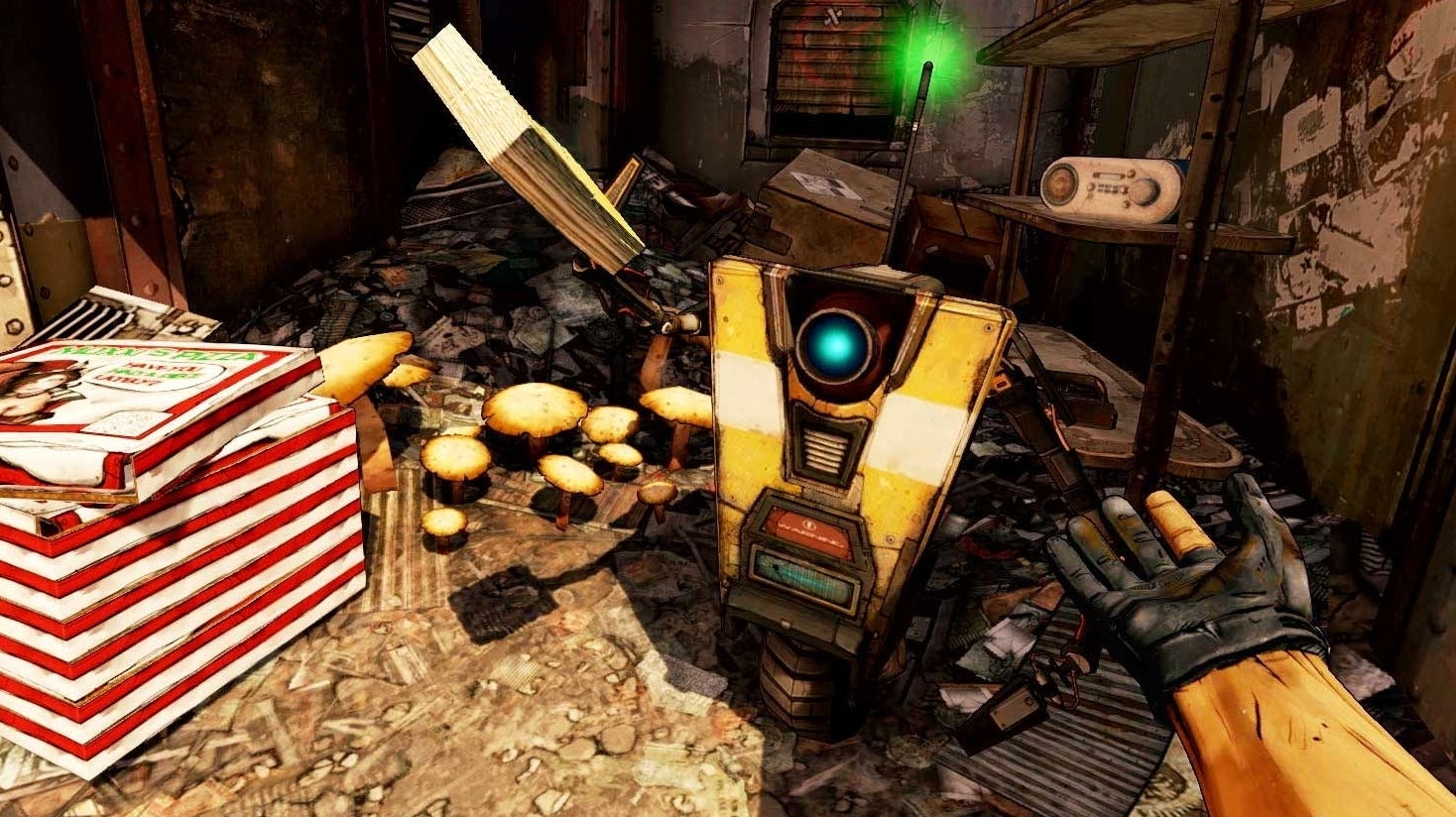 It's all go in the world of Borderlands. Not only is the Borderlands 2 VR on PS4 set to get considerably larger on 6th September, courtesy of a free update that will add 16 lumps of Borderlands 2 DLC to the core game, Borderlands 2 VR will also be making its way to PC this autumn. Oh, and there's some news on Borderlands 3's end-game too.
According to Gearbox, the Bad Ass Mega Fun pack, as the free PSVR update will be known, includes four DLC campaigns - Captain Scarlet and Her Pirate's Booty, Mr. Torgue's Campaign of Carnage, Sir Hammerlock's Big Game Hunt, and Tiny Tina's Assault on Dragon Keep - all suitably finessed to work in VR. It will also add the Creature Slaughter Dome, the Mechromancer and Psycho classes, all five Headhunter DLC packs, both Ultimate Vault Hunter Upgrade Packs, plus the Vault Hunter Heads and Skin packs.
Gearbox notes that the upcoming PC version of Borderlands 2 VR will feature both the core game and everything from the newly revealed Bad Ass Mega Fun DLC pack when its currently non-specific autumn release date arrives.
That's not quite the end of the Borderlands news, however; as part of its panel at PAX West today, Gearbox also shared more details concerning Borderlands 3's end-game.
Once the main campaign is over, it explained, players will be able to do another play-through in True Vault Hunter Mode, as seen in Borderlands 2. Functioning very much like a New Game Plus mode, True Vault Hunter offers increased difficulty, while permitting players to retain their hard-earned skills, levels, XP, guns, and equipment.
Additionally, Gearbox revealed that Borderlands 3 will include Guardian Rank, an expanded version of Borderlands 2's Badass Rank challenge-based reward system, plus the new Mayhem Mode, which "provides gameplay changing randomness to the Borderlands experience". These will be accompanied by the returning wave-based Circle of Slaughter Mode and the Proving Grounds, both previously announced.
There's not long to wait until Borderlands 3 pistol-whips its way onto PlayStation 4, Xbox One, and PC, of course. It's out in exactly two weeks' time, on Friday, 13th September.