Blockbuster store refunds PS4 pre-order after megaphone protest
Customer refused to accept £450 worth of DVDs instead.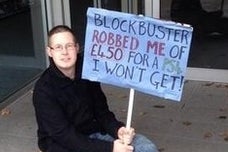 Blockbuster has refunded a customer's £450 PlayStation 4 pre-order in-store after he protested outside the shop with a megaphone.
The beleaguered chain had previously stated it would only refund pre-orders if customers wrote to its head office.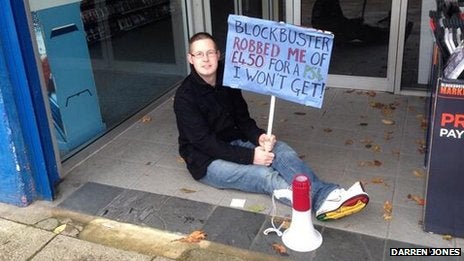 Adam Sibley had turned down an in-store offer of £450 worth of CDs, DVDs and Blu-rays instead, BBC News reported.
After beginning his protest at 9am last Friday, Sibley received a full refund as soon as the shop opened at 9.30.
"It's a great result. I was the first customer in the store and my refund was the first transaction so I am very happy with that," he said.
"Who in their right mind is going to spend £450 on blu-rays and CDs a month before Christmas, it's unreasonable for them to expect me to do that when I was expecting a console."
Blockbuster explained in a statement that its usual policy was to not authorise local stores to give cash refunds.
"We can confirm that Blockbuster Entertainment Ltd will be providing refunds for pre-orders, but local stores will be unable to fulfil such claims," a spokesperson said.
The chain's owners announced last week that Blockbuster would be entering another spell in administration - its second this year. Customers with an online pre-order were told to write to Blockbuster's headquarters for a refund, while those who had pre-ordered in-store were told to visit their local branch for more information.