Blizzard clarifies restrictions on new Diablo 3 players
Lv. 13/Act 1 cap an "unintended consequence" of new security measures.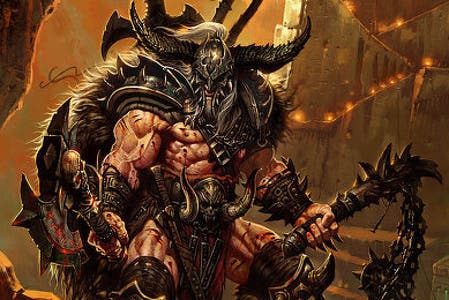 Blizzard has moved to clarify its controversial decision to apply certain temporary restrictions to new players buying Diablo 3 online.
As reported yesterday, patch 1.0.3 added new measures that meant many players have to wait up to 72 hours before they can access the whole game.
A spokesperson for the developer confirmed to Eurogamer that it's a move driven by a desire to make the title safer and more secure.
"For security reasons and to help ensure the integrity of the game and auction house service, players who purchase the digital version of Diablo 3 may have to wait until payment verification is complete before they can access certain game features," it explained.
"While most payments are approved and restrictions are lifted within a day, in some cases it can take up to 72 hours to complete this process.
"Similar to World of Warcraft, these restrictions were put in place to deter credit card fraud, which in turn helps reduce gold spam and other harmful activities that can have a negative impact on the game experience for everyone."
Here's the official list of restrictions:
No public game access for unverified digital purchasers
No auction house access (real-money or gold) for unverified digital purchasers
Unverified digital purchasers cannot trade items or drop items for other players to receive
Unverified digital purchasers are not able to chat in any public or game channels
Unverified digital purchasers cannot attach a custom message to friend requests, but they can send/accept friend requests, and play with their friends
Global Play is not available for unverified digital purchasers
However, Blizzard added that new players' inability to progress past Act 1 and beyond level 13 is an additional "unintended consequence" of the update.
"We are working to correct this as soon as possible and will provide another update when we have more details to share," it pledged.
"Again, we want to be perfectly clear that these are temporary restrictions (often lifted within a day and at most 72 hours) associated with digital purchases for the protection of players. We appreciate player feedback and will continue to evaluate the best methods for ensuring a positive game experience for everyone."