Bizarre PlayStation Move stripping game (with monkeys) cancelled
Dancing Eyes wide shut.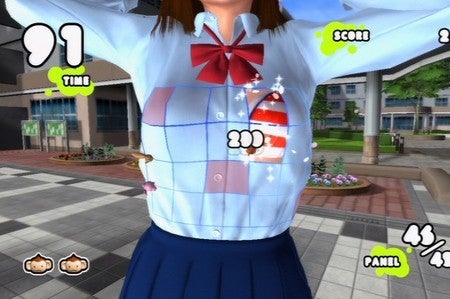 A Japan-only PlayStation Move game that saw players control monkeys that stripped girls of their clothes has been cancelled.
Dancing Eyes was a PS Move remake of the obscure 1996 arcade puzzle action game of the same name. You move tiny monkeys around the bodies of scantily clad girls, cutting shapes out of their clothes.
It was supposed to be released as part of the Namco Generations lineup, which includes Pac-Man Championship and Galaga Legions, but publisher Namco Bandai has decided to cancel it, according to the latest issue of Famitsu (via Andriasang).
A video showcasing the "gameplay" is below.