Bill Gates stepping down from Microsoft board
To focus on philanthropic work.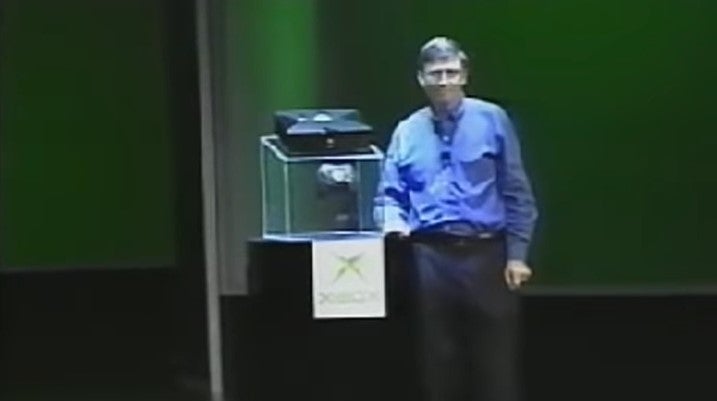 Microsoft co-founder and Windows creator Bill Gates has announced he is stepping down from the company's board to focus on philanthropic activities.
Gates, one of the world's richest people, said he wants to focus on global issues such as climate change. According to Forbes, Gates is the world's second-richest person, worth £84.4bn (Amazon founder Jeff Bezos is top).
The 65-year-old stepped down from running Microsoft directly in 2008. Before then, Gates approved the launch of the Xbox - although he took some convincing. In a February 2000 make-or-break meeting, what Xbox staff would go on to call "the St. Valentine's Day massacre" because they were forced to cancel Valentine's Day plans, Gates questioned the wisdom of getting into the video game console business. But the Xbox was eventually given the green light, and the rest is history.
Today is the 18th anniversary of the day Xbox was nearly cancelled- a meeting we called "The St. Valentine's Day massacre." It was the moment of maximum peril for Xbox. But we made it! pic.twitter.com/7IWkNOSE88

— Seamus Blackley (@SeamusBlackley) February 14, 2018
Gates would go on to unveil a prototype of the Xbox at the Game Developers Conference in 2000.
A year later, Gates would team up with The Rock to reveal the final design of the Xbox ahead of its November 2001 launch.
Now, Gates insisted he would continue to be engaged with Microsoft staff, despite stepping down from the board.
"With respect to Microsoft, stepping down from the board in no way means stepping away from the company," he said.
"Microsoft will always be an important part of my life's work and I will continue to be engaged with Satya and the technical leadership to help shape the vision and achieve the company's ambitious goals. I feel more optimistic than ever about the progress the company is making and how it can continue to benefit the world."