Big Huge Games returns with DomiNations
Brian Reynolds revives the studio he co-founded.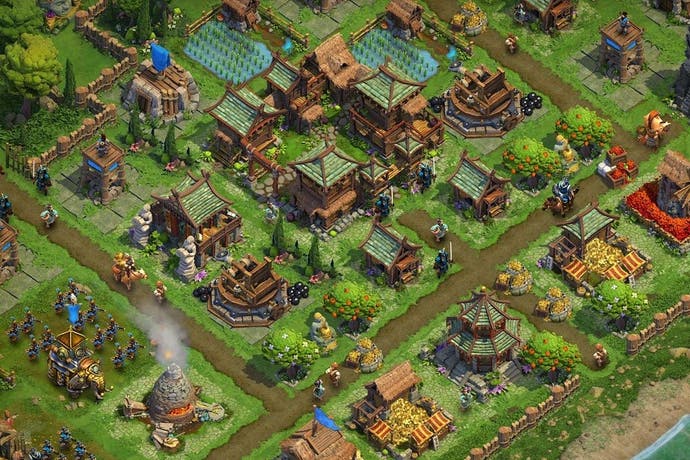 Big Huge Games, the developer of action role-playing game Kingdoms of Amalur: Reckoning and Rise of Nations, has been revived. It's developing a new free-to-download strategy game called DomiNations for mobile devices including iPhone, iPad and Android, set for release in 2015.
DomiNations, published by Nexon, the company behind former Gears of War designer Cliff Bleszinski's new game among many others, looks inspired by mobile hit Clash of Clans and Firaxis' Civilization series. In it you begin as the leader of a tribe in the Stone Age and guide your civilization through all of human history. You can form alliances, trade with friends and raid enemies.
Big Huge Games, which shut down in 2012 following the collapse of owner 38 Studios, was revived by co-founder Brian Reynolds in March 2013.
The rights to the original Big Huge Games, founded in 2000, passed to the state of Rhode Island after 38 Studios closed its doors. Those rights then went up for auction, and Reynolds and co picked them up.