Battlefield 1 now the top-rated trailer on YouTube
The Call of Duty downvote campaign continues.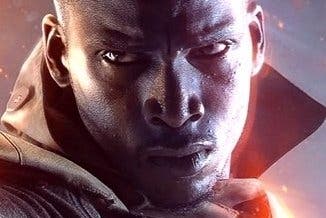 Less than a week since its reveal, Battlefield 1 now has the best-rated trailer across the whole of YouTube.
That statistic covers games, TV shows and movies. After six days, it boasts a colossal view count of 26m, with 1.3m upvotes and 24k down.
To put that in perspective, compare those figures with the official reveal trailer for Captain America: Civil War. It has had five months to notch up 55m views, with 348k upvotes and 10k downvotes.
Or compare it with the Fallout 4 reveal trailer, which has had 11 months to secure 19m views, with just 291k upvotes and 5k downvotes.
Clearly something is going on - and it looks like last week's Call of Duty downvote campaign is still going strong.
Call of Duty: Infinite Warfare's reveal trailer continues to be downvoted. It is now the fourth-most disliked trailer in the history of YouTube - behind a Justin Bieber song, Rebecca Black's Friday and a Brazilian YouTuber who videoed himself smashing up his gold 1m subscribers award.
At our last check, Infinite Warfare stands at 18m views, 319k upvotes and a staggering 1.8m downvotes.
The fan campaign to downvote Infinite Warfare - sparked by concerns over the game's setting and availability of the Modern Warfare remaster - made headlines. So much so, Activision had to address the issue in its recent financial earnings call when it was brought up by an investor.
Time will tell how much this internet campaign impacts actual sales.