Battlefield 1 and Yooka-Laylee awarded Games of Show by EGX attendees
They had a good Brum.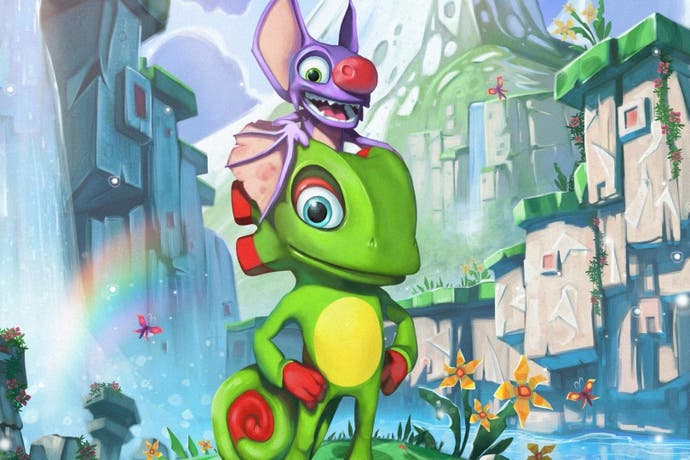 EGX, the UK's biggest gaming show, has announced that Battlefield 1 was voted Game of the Show by attendees, beating out big-hitters Dishonored 2 and Final Fantasy 15.
Over 75,000 people and 150 exhibitors attended this year's show, which took place at the Birmingham NEC in September. (EGX is owned by our parent company Gamer Network, but is run separately from this website. We did lend them Chris Bratt to talk to people about strategy games, though, and Aoife had a moment because there were chocobos.)
Yooka-Laylee and Little Nightmares also had a strong showing in the top 10, with the former topping the chart for most popular game of the 150-odd titles in the the show's indie-focused Rezzed Zone. Show regular Gang Beasts came second, with other highlights including Sniper Elite 4, Sumo's Snake Pass and Aragami.
The full top 10 list is below, and you can peruse Eurogamer's own games of EGX 2016 too, if you're so minded.
Top 10 Games of the Show
Battlefield 1 (EA)
Dishonored 2 (Bethesda)
Final Fantasy 15 (Square Enix)
Horizon Zero Dawn (Sony)
Gears of War 4 (Microsoft)
Little Nightmares (Bandai Namco Entertainment)
Yooka-Laylee (Team17 / Playtonic)
Tekken 7 (Bandai Namco Entertainment)
Titanfall 2 (EA)
Destiny: Rise of Iron (Activision Blizzard)
Top 10 Rezzed Games of the Show
Yooka-Laylee (Team17 / Playtonic)
Gang Beasts (Boneloaf)
Overcooked (Team17 / Ghost Town Games)
Sniper Elite 4 (Sold Out / Rebellion)
Battlezone (Rebellion)
Snake Pass (Sumo Digital)
Worms W.M.D (Team17)
Nature's Zombie Apocalypse (Aniode)
Aragami (Merge Games)
Windlands (Psytec Games)
EGX is back at the NEC from 21st-24th September 2017, and in the meantime its smaller, trendier sibling EGX Rezzed returns to Tobacco Dock in London from 29th March-1st April as the opener of London Games Festival. Ken Levine's going to be there, and tickets are on sale on the EGX site.