Batman Arkham Origins: Blackgate headed to consoles
Leaked listing reveals extra maps, suits and improved visuals.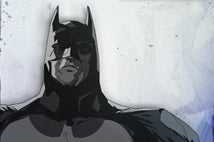 Batman Arkham Origins: Blackgate, the 3DS and PlayStation Vita game which accompanied last year's Batman: Arkham Origins, is getting a home console launch.
That's according to a new Xbox Games Store listing for a Blackgate Deluxe Edition, which looks set for an Xbox Live Arcade launch (thanks, Lifelower).
A PlayStation 3 release is presumably also on the cards.
"Batman: Arkham Origins Blackgate - Deluxe Edition amplifies the 2.5-D game with new maps, enemy encounters, difficulty levels, batsuits, and enhanced visuals," the game's product description reveals.
"A companion game to Batman: Arkham Origins, players can continue the storyline of the console version and discover more details of the Dark Knight's past. Featuring stealth gameplay, free-flow combat, and Batman's famed arsenal of gadgets, the genuine Arkham experience is reproduced in a deep, action packed side-scrolling adventure."
Batman Arkham Oranges: Blackgate was developed by handheld developer Armature Studios, an outfit founded by key ex-members of Nintendo's Metroid Prime developer Retro Studios.
Batman publisher Warner Bros. declined to comment when contacted by Eurogamer.