Batman: Arkham Knight PC fixes are "significant" and "will take some time"
Warner issues an update.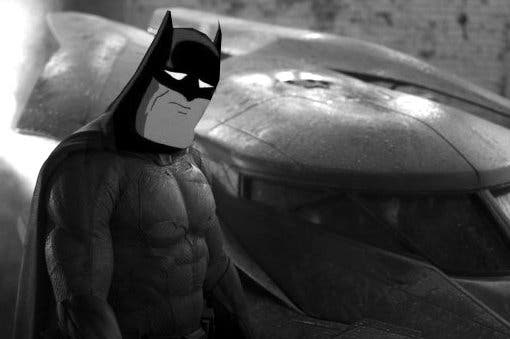 Do not expect Batman: Arkham Knight on PC to be fixed soon. Publisher Warner has said "the work is significant" and "it will take some time".
"Rocksteady is leading our team of developers and partners as we work on the PC performance issues that players have been encountering. The work is significant and while we are making good progress on improving performance, it will take some time to ensure that we get the right fixes in place," community admin Yornick wrote on Batman: Arkham Knight forum.
He shared a list of "key areas" being addressed. Support for frame rates above 30fps in the graphics settings menu
Fix for low resolution texture bug
Improve overall performance and framerate hitches
Add more options to the graphics settings menu
Improvements to hard drive streaming and hitches
Address full screen rendering bug on gaming laptop
Improvements to system memory and VRAM usage
Nvidia SLI bug fixes
Enabling AMD Crossfire
Nvidia and AMD updated drivers
While work on those major areas continues, smaller interim patches will be released. The first is out now apparently and includes the following, below. Meanwhile if you're confident tweaking PC settings yourself, there's a thread on the Steam forum detailing ways to improve the game's performance.
Fixed a crash that was happening for some users when exiting the game
Fixed a bug which disabled rain effects and ambient occlusion. We are actively looking into fixing other bugs to improve this further
Corrected an issue that was causing Steam to re-download the game when verifying the integrity of the game cache through the Steam client
Fixed a bug that caused the game to crash when turning off Motion Blur in BmSystemSettings.ini. A future patch will enable this in the graphics settings menu
Batman: Arkham Knight released last Tuesday on PC, PS4 and Xbox One. Serious problems with the PC version were quickly identified. The core issue boils down series creator Rocksteady not tailoring the desktop version itself. Instead, Warner had developer IronGalaxy fit the game for PC.
The problems were so severe - and evidently not quick to fix - that publisher Warner ordered the game pulled from sale. You cannot buy the PC game from major retailers for the time being. Graphics card manufacturer Nvidia is chipping in to help fix the game, and Rocksteady has also pledged people to the cause.
But this does not mean the console versions will be ignored. "To clarify: PC is top priority for engine team but there'll still be updates for consoles too," Rocksteady co-founder and Batman: Arkham Knight game director Sefton Hill tweeted. "Not all issues are fixed by same people."
Digital Foundry looked deeper into the poor PC version of an otherwise accomplished game. We faced the console versions off against each other too.
The game itself we Recommended (we played it on PS4): "A confident mixture of familiar gameplay and bold storytelling brings Rocksteady's superhero trilogy to a satisfying, memorable close," we wrote. We also have a Batman: Arkham Knight guide to help you on your superhero way.