Gamers "under-developed"
More contradictory evidence on the effects of computer games
Kids who play computer games are more likely to grow up violent and anti-social. That's according to the latest findings from a study in Japan - but this has nothing to do with the aggressive nature of certain games, as previously thought. Instead, it is connected to the thought processes needed to play computer games - which are too simple to stimulate a vital part of the brain.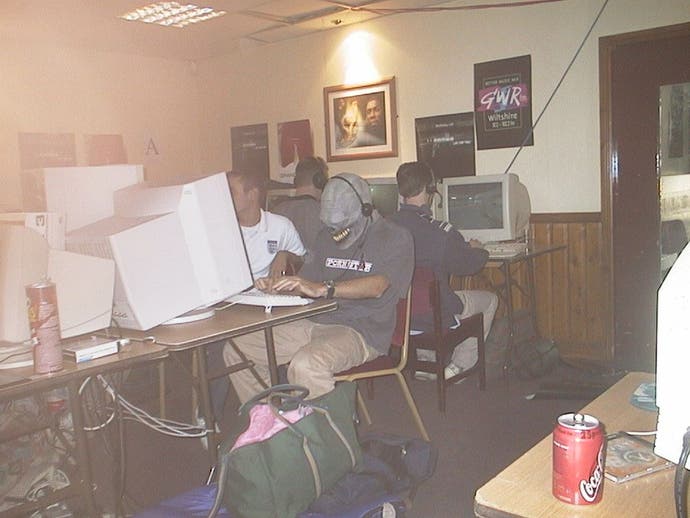 Tohoku University professor Kyuta Kawashima found that computer games only stimulate activity in the bits of the brain associated with vision and movement. Kawashima's study compared the brain activity in hundreds of teenagers playing computer games and doing mental arithmetic. The maths exercises stimulated the frontal lobe - an area of the brain associated with an individual's self control. The computer games did not. A more stimulated and developed frontal lobe helps the individual to use self-control to stop violent or anti-social behaviour. And this part of the brain develops during the first twenty years of a person's life.
"There is a problem we will have with a new generation of children - who play computer games - that we have never seen before," Professor Kawashima told The Observer. "The implications are very serious for an increasingly violent society and these students will be doing more and more bad things if they are playing games and not doing other things like reading or arithmetic."
The study is the latest in the ongoing debate over whether computer games are beneficial or dangerous to society. Echoing a comment from Prince Charles made last month, Professor Kawashima recommended that children be steered away from computer games and towards reading, writing, playing outside and interacting with their peers.
Copyright © 2001, Situation Publishing. All Rights Reserved.