Cipher crawls out of the Synaptic Soup
New engine from Evolva developers now available for licensing
British developer Synaptic Soup, the company formed last year by a trio of key members of the Evolva team, today announced that their Cipher engine is now available for licensing. Featuring impressive graphics, 3D audio and full support for the PC as well as next-generation consoles, Cipher is the engine behind Synaptic Soup's own debut game Crazy Car Championship, and has been used by NVIDIA to showcase their latest GeForce 3 graphics card.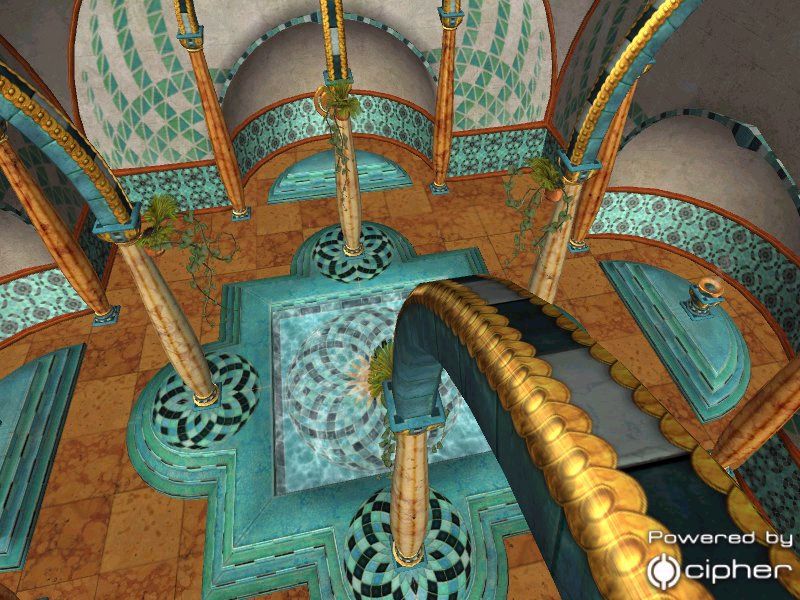 "Cipher represents a major step forward in our ability to build games quickly and reliably", according to technical director Rik Heywood. "Its complete feature set lets us get straight on with the task of turning our game ideas into a reality and its flexibility allows us to easily customise and extend it if we need to. Cipher makes use of the latest technology giving our artists far more control than was previously possible. By offering Cipher to other developers and backing it up with some of the best technical support in the business, we expect to be seeing some great Cipher powered games out there."
To give developers a taste of what the engine is capable of, a new batch of Cipher screenshots are now available on the Synaptic Soup website, showing the first indoor scenes we've seen from the engine. And mighty impressive they are too, with bright detailed textures and plenty of curvaceous architecture.