Argos cuts Wii U Premium pack price to £179.99
And Amazon matches.
UK retailer Argos has cut the price of a 32GB Premium Wii U to just £179.99, one of the lowest prices yet for the console.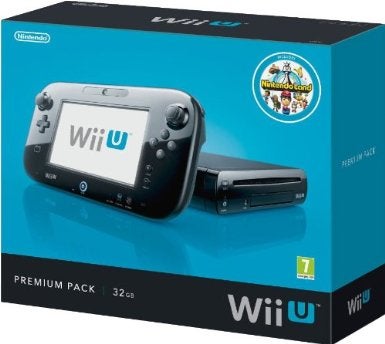 The offer is for the Wii U's original Premium pack, which includes mini-game compilation Nintendo Land.
Argos' deal, which went live earlier today, has also now been matched by Amazon UK.
Amazon has previously matched similar price drops in the past - such as a deal by Asda last year when the supermarket chain was looking to quickly shift stock. Amazon then raised its price again shortly after.
The Wii U Premium pack originally launched at £299 in November 2012 but is now widely available for at least £50 less. Nintendo announced another period of disappointing Wii U sales last week.