Apple Watch gets first exclusive game, Watch Quest
Uses watch and phone to spin an adventure.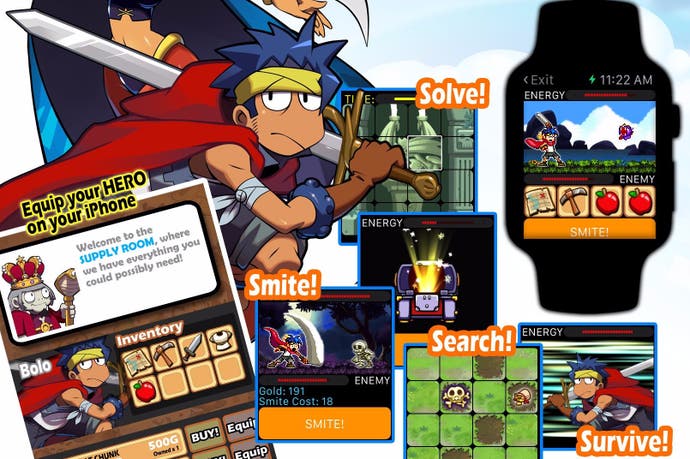 The expensive new Apple Watch, due out 24th April, has its first exclusive game.
The game is Watch Quest: Heroes of Time and it's made by veteran work-for-hire studio WayForward - heard of Mighty Switch Force?
It uses the iPhone as a kingdom hub and the Apple Watch as the "several hour" journey part. You choose and equip the hero on iPhone, then guide them in simple ways through battles, puzzles and treasure hunts on Apple Watch. It's free-to-play with additional paid-for content.
Watch Quest is due out day and date with the Apple Watch.
That Apple Watch comes in loads of different variations and prices, although actual computer - the watch itself - is completely the same throughout. The difference lies in the casing materials and watch straps, with materials getting as ridiculous as gold. Gold!
The baseline model costs £299, which is still roughly as much as a console.