Apple: iPod is world's biggest handheld
It's the "most popular portable game player."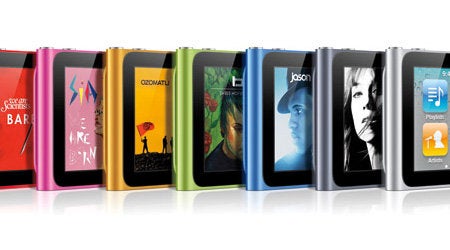 The iPod Touch is now the most popular portable gaming device in the world, so says Apple.
As noted by Destructoid, CEO Tim Cook made the boast during its Autumn media briefing yesterday, insisting, "Not only is it the most popular music player in the world, but we're excited to announce it's now also the most popular portable game player in the world."
You're probably going to want some figures to back up that claim, right? Well, Cook failed to fully detail his maths, but did reveal that Apple has sold 300 million iPods to date, though obviously a significant chunk of that total is made up by the traditional, non-touch screen model.
He added that it has sold 45 million iPods between June 2010 and June 2011.
As a comparison - if one can indeed be made at all - Nintendo sold 27.11 million DS units between March 2010 and March 2011. The PSP recently passed the 70 million mark for life-to-date sales.
As reported yesterday, Apple also showed off its latest smartphone at the event - the iPhone 4S.