Animal Crossing 3DS trailer shown in Japan
Nintendo president walks you through new features.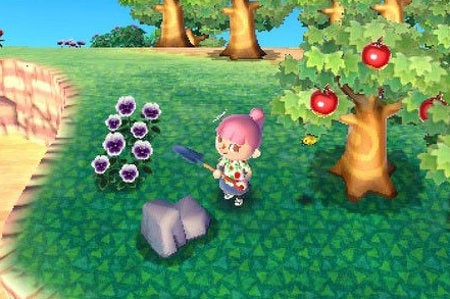 Nintendo president Satoru Iwata has introduced a new trailer for Animal Crossing 3DS.
The game, not out in Europe or North America until 2013, was featured more heavily in the Japanese Nintendo Direct conference this morning.
Once again, players will arrive in their Animal Crossing town by train. But the new footage shows there's more to discover in your town than before.
You'll play as the new town mayor this time around, allowing you to select benches, lamps and clocks to place around your town. New banks of solar panels have also been added to the game.
As previously revealed, players' bodies are now larger, allowing for a wider array of clothes to be worn. The size of the animal inhabitants of your town has been altered to reflect this, with some now only half your height, while others tower over you.
It looks like Tom Nook's shop has been taken over by one of his nephews, as Nook himself is off running the town's new model home area, where friend's houses (captured via StreetPass) can be seen.
Watch the new footage below.