Angry Birds Epic is a turn-based RPG
UPDATE: First gameplay trailer shows us what it looks like.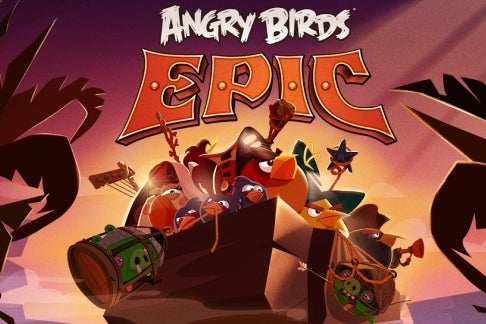 UPDATE: Rovio has released the first gameplay trailer for Angry Birds Epic, its turn-based role-playing spin-off.
In the video, below, we see typical turn-based RPG party combat - except starring the birds from the phenomenally successful series and set in a fantasy version of the Piggy Island.
There's a storyline in a campaign with a "challenging" endgame,Rovio said, a weapon crafting system, armour and potions with resources the player can collect or buy.
Angry Birds Epic is out now on iOS in Australia, Canada and New Zealand. Other countries will get the game soon.
ORIGINAL STORY: Angry Birds developer Rovio is switching things up a bit with the next entry in its fowl-flinging franchise by making its upcoming game, Angry Birds Epic, a turn-based RPG.
As reported by Kotaku, this spin-off will feature an "extensive crafting system" in which weapons, armour and potions can be made from resources either earned in-game or purchased with microtransactions.
An early form of Angry Birds Epic will launch in Canada and Australia this week on iOS, while the final version will come out worldwide on iOS, Android and Windows Phone 8.