Alien Isolation, Watch Dogs 60% off in huge Xbox sale
UPDATE: Weekend discounts on Halo: MCC, Killer Instinct, more.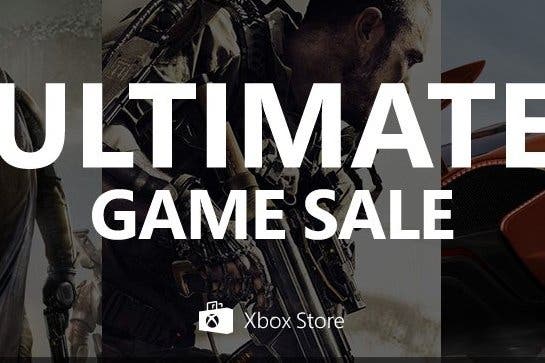 UPDATE 20/2/15 2.40pm: Microsoft has added a handful of extra deals to its Ultimate Game Sale which will only be available over this weekend.
The discounts, available now, include savings on Halo: The Master Chief Collection and Killer Instinct's Complete Bundle - both are a third off, or 40 per cent off if you're a Gold subscriber.
Telltale's The Walking Dead: Season 1 and 2 Bundle is half price (or 60 per cent off with Gold), while Shadow of Mordor's Season Pass is a third cheaper (or 40 per cent with Gold).
These deals will only be live until the end of the weekend, Microsoft has warned.
ORIGINAL STORY 17/2/15 5.00pm: Microsoft has discounted dozens of titles in its latest Ultimate Game Sale, with savings live for the next seven days.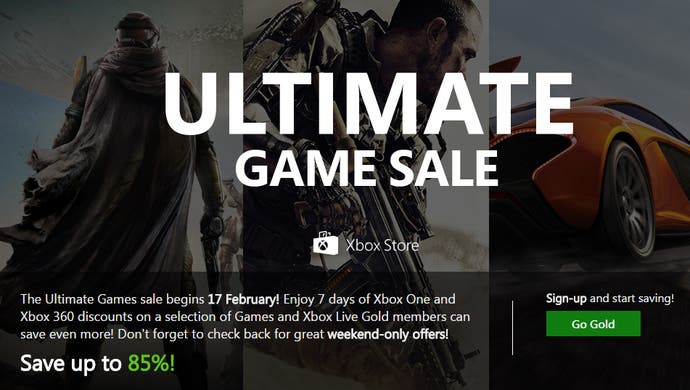 Call of Duty: Advanced Warfare and Destiny are both a third cheaper, while Telltale's five game collection is 40 per cent off (or half price if you're an Xbox Live Gold subscriber).
Alien Isolation, Lara Croft and the Temple of Osiris, and Watch Dogs are all half price (or 60 per cent off with Gold).
Shadow of Mordor, Trials Fusion, Forza 5 and PES 2015 are also discounted.
Costume Quest 2, Kinect Sports Rivals, Lords of the Fallen and Sniper Elite 3 are all under a tenner.
Similar savings are available for Xbox 360 titles, too - and a whole bunch of last-gen games are cut in price to under a fiver.
Mirror's Edge and Mass Effect 1 are both £2.99, if you're a Gold subscriber, while Dragon Age 2 is £3.74.
Dark Souls is available for £3.74, or you can pick up State of Decay for £3.37.
Even more savings are coming this weekend - we'll update this article when these are announced.
The full list of games on sale is available to view via Xbox.com.