After Burner: Climax heading to PSN?
Oz, Korean classifications say so.
SEGA may be readying the return of the eye-catching After Burner: Climax.
Presented as evidence are listings for the game on the Australian and Korean (via Gamerbytes) government classification websites.
The Australians say the game will be multiplatform, while the Koreans point to PlayStation Network as the destination.
SEGA Europe offered a flat "no comment" on the matter this morning.
We believe a retro-revival on one platform and not both would be unlikely, and expect SEGA to do something similar to OutRun Online Arcade, which appeared on PS3 and Xbox 360 in April and was awarded 8/10 by Eurogamer.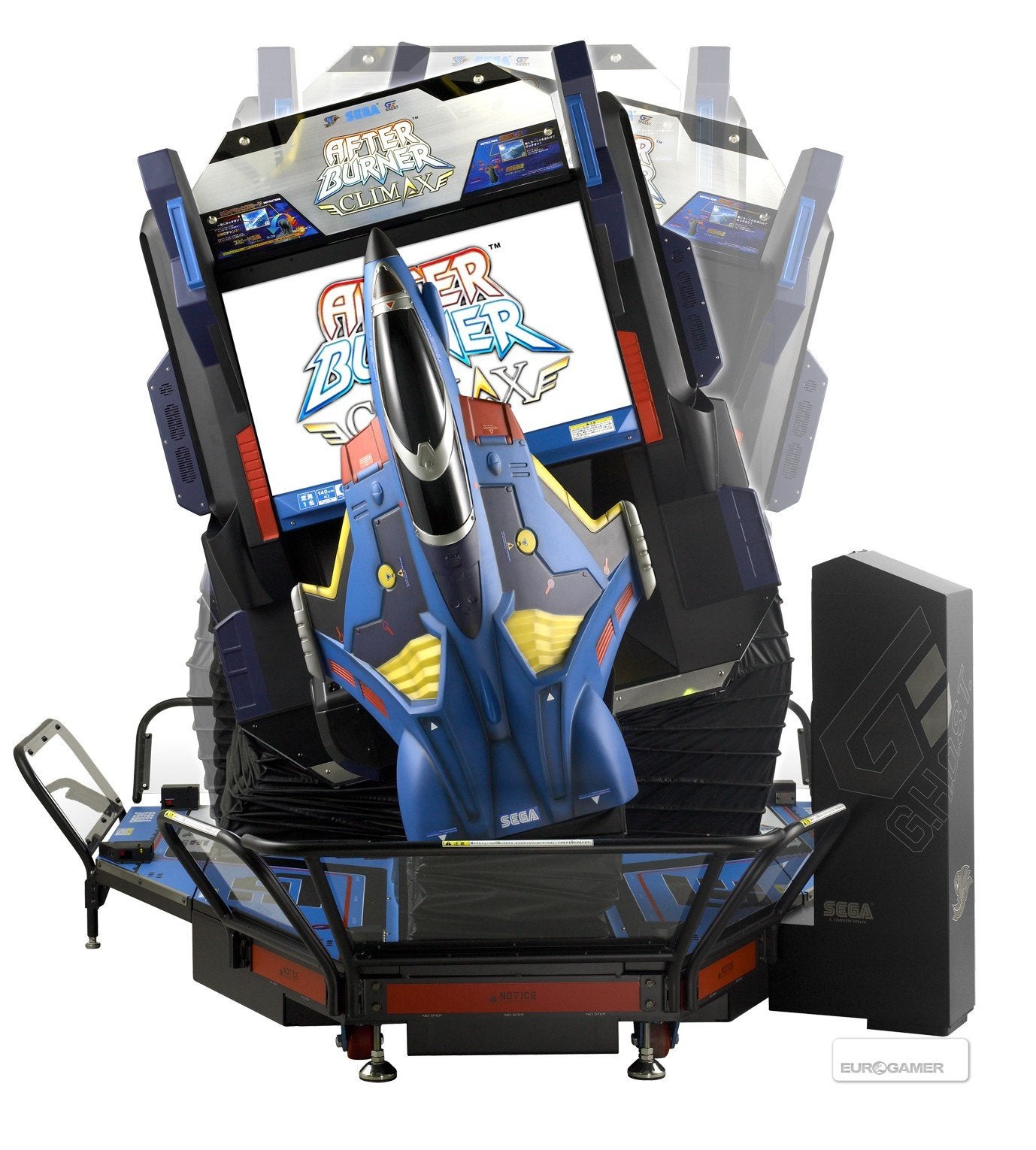 After Burner: Climax is a relatively new arcade game - Wikipedia reckons 2006 - in the popular fighter-plane series. The aim is simply to swoop around impressive and bright vistas cannoning or missile-pummelling anything that flies past into oblivion.