Adorable tropical island farming and exploration adventure Stranded Sails is out in October
Coming to Xbox One, Switch, PS4, and PC.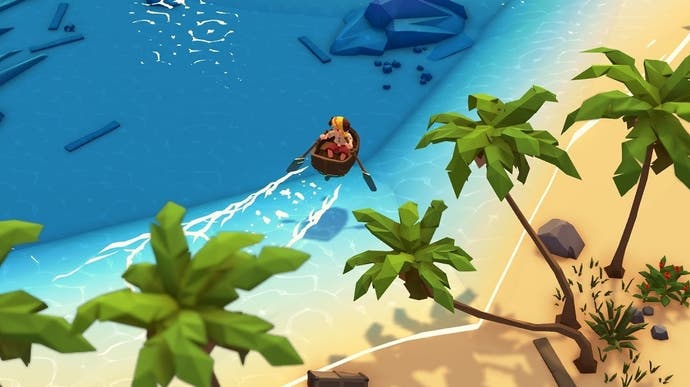 Developer Lemonbomb Entertainment has announced that Stranded Sails, its tropical (and piratical!) single-player "open world farming game", will launch on PC, Switch, Xbox One, and PlayStation 4 this October.
Inspired by the likes of Harvest Moon and The Legend of Zelda, Stranded Sails: Explorers of the Cursed Islands (to give it its full name) casts players as a member of a pirate crew - specifically the son or daughter of the ship's captain - that finds itself shipwrecked within a beautiful, if mysterious, tropical archipelago.
Your ultimate goal is to construct a vessel capable of carrying everyone back to civilisation. Until then, however, you'll need to explore the island, scavenging resources in order to set up camp, grow crops, cook, and keep your crew well-nourished. A happy crew, you see, will gladly maintain your farm while you set out to uncover more of the archipelago's secrets.
Using your trusty rowboat, you'll gain access to other islands within the archipelago as the game progresses, in turn revealing new resources, new tools, and new treasures. It's not all leisurely meandering though; story quests and supernatural dangers are also promised as more of your surroundings' mysteries are revealed.
Stranded Sails will get a digital release on PC, Xbox One, PS4, and Switch come October, and a physical Signature Edition for PS4 and Switch also arrives on launch day.