Activision battles to fix Marvel Ultimate Alliance's troubled ports
Craptain American't.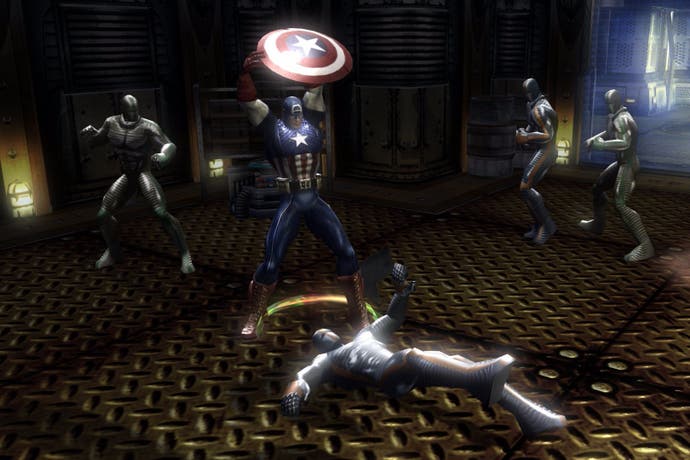 I loved the Marvel Ultimate Alliance Games. They were easy-going co-op fun that left this Marvel enthusiast smiling from ear to ear.
So, it pained me to learn that the exciting current-gen ports of both Marvel Ultimate Alliance and Ultimate Alliance 2 launched in a bit of a mess.
A cursory glance at the Steam pages for both games, which currently carry a mostly negative user review rating, reveals complaints about frame-rate, controller support and the sound, among other technical problems.
The first game seems to be in a worse shape. Here, DLC characters that were supposed to be included are missing, for some mysterious reason.
When you consider both games cost over £30 each, it's a disappointing effort from publisher Activision and developer Zoë Mode.
Activision said it was working to repair the early days damage done by the two ports.
Here's a statement:
"Both the standalone and bundled versions of Marvel Ultimate Alliance 2 feature all of its original DLC. We are still working on making the DLC for the first Marvel Ultimate Alliance available in the coming weeks as a free update for everyone who has purchased the title on these platforms alone or as part of the bundle.
"We're focused on identifying and fixing the issues that have been occurring. Thank you for your continued patience as we address these issues."
That's a promise for a specific fix for the missing DLC, which is welcome.
Now, Activision has now released a PC patch that addresses some of the technical issues. Here are the notes:
Controller mapping improvements that address both Xbox One and Xbox 360 buttons, triggers, and a problem specifically with the A button.
General improvements to audio and fixes for the crackling sounds.
Improvements to player invitations for Marvel Ultimate Alliance.
UI updates and fixes for desync/disconnection issues when playing online.
This update looks like it'll go some way to addressing the more pressing concerns of players. But here's hoping the patches keep on coming, because I'd really love to get stuck into the Marvel Ultimate Alliance ports once they're in tip-top shape.