Acclaimed VR rhythm shooter Pistol Whip is heading to PSVR next month
And there's a 'chill' free update coming in August.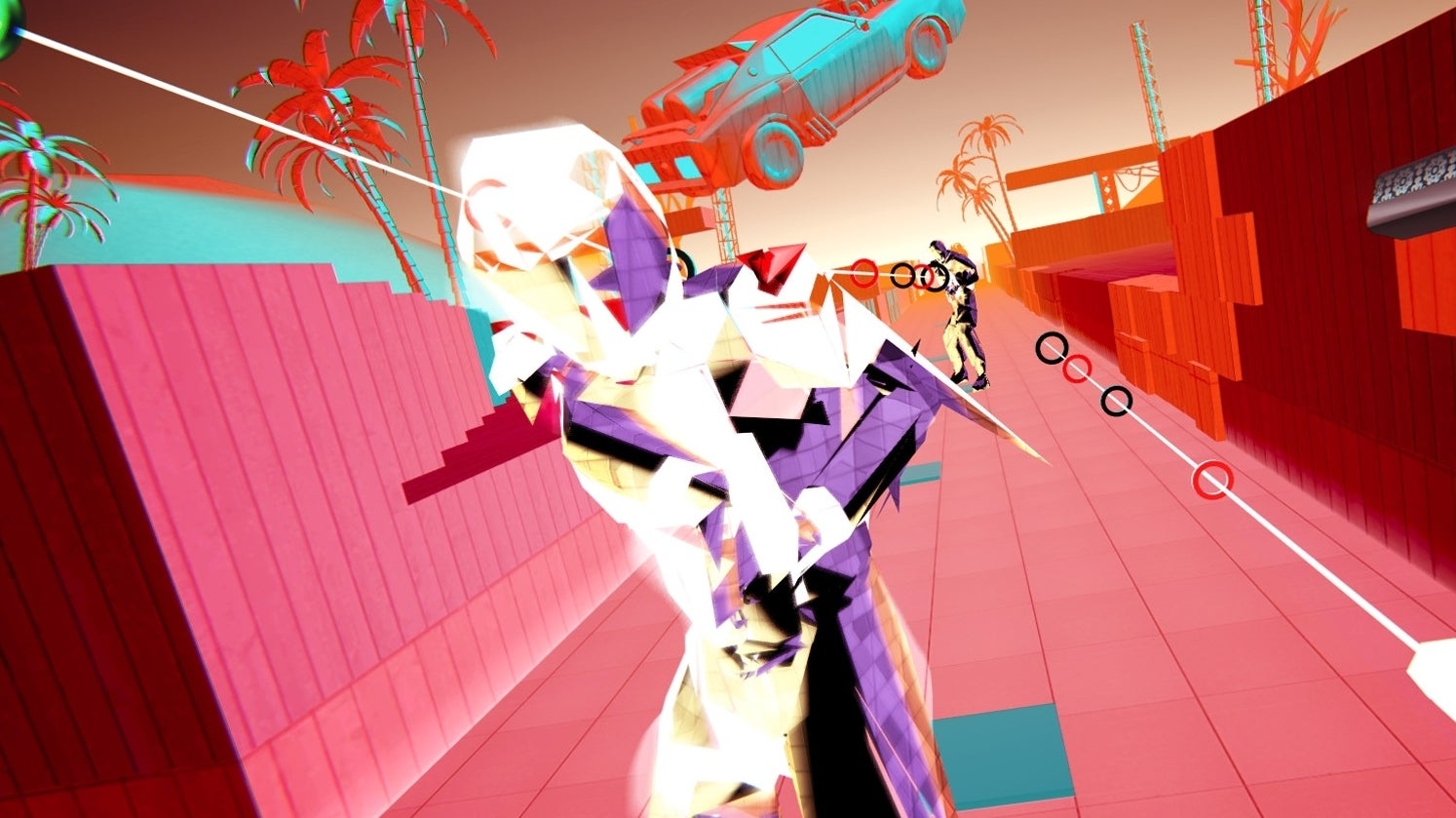 Developer Cloudhead Games' critically acclaimed rhythm FPS is finally making the jump from PC to PlayStation 4, and will be available on PSVR on 28th July.
Pistol Whip released at the tail-end of last year on PC and immediately drew praise for its mesmerising, music-driven first-person shooter action - a breathlessly balletic, high-intensity mix of dodging, ducking, blasting, and high-score combo chasing, with the end result doing for virtual guns what Beat Saber did for twirling neon sticks around like a caffeinated majorette.
Eurogamer's Ian Higton was utterly entranced by Pistol Whip when he donned helmet and took it for a play-test last November - likening the experience to being John Wick "kicking ass in the Matrix" - and Cloudhead Games has continued to expand on that compelling core since release, adding five new stages across multiple updates, new customisation options, and more.
As part of its PSVR release announcement, Cloudhead has confirmed Pistol Whip updates will continue throughout 2020, and its latest development roadmap is outlined in the video above.
Pistol Whip will expand next with The Heartbreaker Trilogy update, which promises to deliver a considerably more chilled set of stages, taking inspiration from the laidback likes of Sayonara Wild Hearts. Cloudhead says to expect three new scenes, two new modifiers, and a set of water pistols when the update comes to PC and Oculus Quest this August, and to PSVR at a later date.
Then, at the end of the year, Cloudhead will release another, still somewhat mysterious, major new update called The Concierge, described as the beginning of a "whole new era" for Pistol Whip. It'll launch alongside the game's first Action Pack, which will introduce new weapons, enemies, new scenes, and new mechanics, all framed by a "cinematic action campaign".
In the meantime though, PlayStation 4 owners can finally find out what all the fuss is about when Pistol Whip comes to PSVR on 28th July.