50 vs 50 FPS Squad launches proper after five years of Steam Early Access
Evac.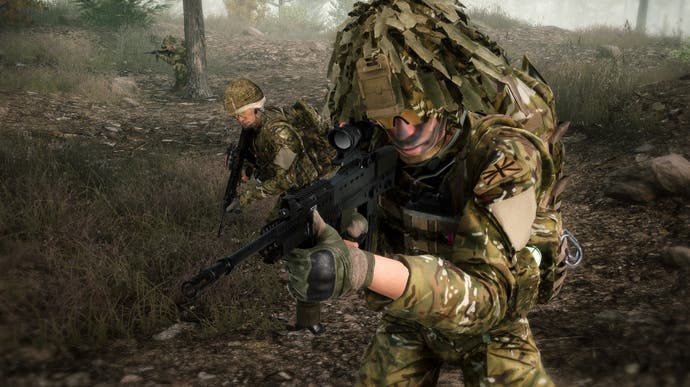 Squad leaves Early Access today.
The large-scale tactical first-person shooter, which has been in Early Access for nearly five years, launches proper in 1.0 form.
Over two million players played Squad during the Early Access period, developer Offworld Industries said.
Squad is from the people behind popular Battlefield 2 mod Project Reality. It's got huge maps fit for up to 100 players, vehicles and player-constructed bases. Not only can you cause destruction, but you can place down emplacements and build up fortified positions with sandbags and razor wire. You cab establish key leadership roles and maintain logistics supplies, too. The video below provides a good idea of what Squad is all about.
"Our goal for Squad was to take our 10 years of experience, testing and experimenting with the Project Reality formula and continue to evolve it and bring it to a new generation of players, creators and modders to discover a style of teamwork and VOIP-based gameplay unlike any other in gaming," Offworld Industries boss Will Stahl said.